Trails WA supports the seven principles recommended by Leave No Trace Australia for minimising your impacts when using the trails.
Learn more
About Shark Bay Kayak Trail, Denham
A five day sea kayak trail exploring the spectacular coastline of Shark Bay. Great for experienced paddlers, this trail follows the shoreline to explore remote beaches. The clear, shallow waters providing a window into the abundant sea life below.
Five days four nights beach camping. You will need to carry all your own supplies including food and water. Limited 4WD access along the way.
Departing Denham follow the shallows to Big Lagoon, and first camp. This is accessable by 4WD. Continue north. Strong tides and wave rips may present as you round the cape. Good camping on any of the beaches either side of the cape. 4WD access to the cape.
After rounding the cape you are heading south. You can hug the shore around Herald Bight or cross the deep water directly to Guichenault Point. There is 4WD access to the western beach of Herald Bight, visable in the distance as a grove of trees.
Mangroves and sand shallows at Guichenault Point are alive with fish and this area is a great place to camp. From here is is one long day or two comfortable days to Monkey Mia.
At Cape Rose there is a Pearl Farm and barge. Stop in to buy some pearls, take a tour? In an east wind, the waves here can be steep and the best plan is to stay in shallow or wait for the wind to drop. Monkey Mia is visible in the distance and you could walk the entire beach home if the wind is not too severe.
Keep out of the dolphin area west of the jetty. Land east side of the jetty at the boat ramp. Caravan park here has all facilities. Road trip back to Denham is 26km.  
Be trail ready for Shark Bay Kayak Trail, Denham
Here is everything you need to know before visiting this trail.
Time / Duration
5 days 4 nights
Length
Plan to cover a minimum 20km each day.
What To Pack
Group F (Paddling trails) required.
What To Pack
Group F (Paddling trails)
Plenty of water and food for duration of trip.
Sun hat, sunglasses, sunscreen (30+)
Clothes to suit the activity and potential weather conditions
Lifejacket or flotation device
Leg or paddle leash if paddling in the ocean
Additional Useful Items
There is no food or water at any point along this five day trail.
Difficulty Notes
You must be competent and self sufficient, including all water. Wind may make for hard paddling with wind waves but there is no swell and hence safe beach landings. Tide flow is along the shore and there is up to a 2 metre tide range.
Hazards & Warnings
Although there is safe beach landing in all weather, strong winds and short waves make for difficult paddling, you may be tent bound if the wind rises. Carry extra food and water.
Facilities
Limited 4WD access along this trail. No drinking water.
Taxi service/bus available from Monkey Mia to Denham.


Best time of year
August to October or March to May
Fees
Monkey Mia entry fees
Trail Access
Road to Denham


Complete Shark Bay Kayak Trail, Denham to earn badges and points!
Earn points and badges and become a "TrailsWA Expert" by completing trails and leaving reviews.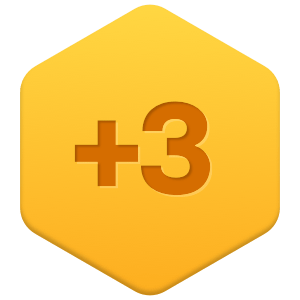 Earn 3 points towards
your TrailsWA level

Be the first to review Shark Bay Kayak Trail, Denham
We love to hear from people who've been on our Western Australian trails, so it would be most appreciated it if you wanted to leave a review.
Add your review of Shark Bay Kayak Trail, Denham
Supported by great organisations
Trails are free and bring so many benefits to our community by providing opportunities to have fun, get fit, socialise, explore and challenge yourself. But they also have to be managed and maintained which only is made possible through terrific sponsors, donations and/or volunteering.

Sit on kayak, Shark Bay
Longer sit on kayaks are great for this trail
Shark Bay
Sunshine and calm water
Shark Bay beach
Safe beaches, just watch the tide!
Guichenault Point
Campsite at Guichenault Point
View 4 Photos of Shark Bay Kayak Trail, Denham
Upload your photo of Shark Bay Kayak Trail, Denham
Report a Problem
You are reporting a problem for Shark Bay Kayak Trail, Denham. Please be as detailed as possible to help us appropriately identify and address the issue.