Trails WA supports the seven principles recommended by Leave No Trace Australia for minimising your impacts when using the trails.
Learn more
About Railway Walk Kwolyin
This two kilometre walk trail across Coarin Rock has some moderate to steep sections finishing with a walk along the old railway line. Kennedias, rock sheoaks, granite kunzeas and ant orchids may be found in spring.
The walk trail takes you back to the camping area over what used to be the old golf course.  Look out for the scarlet runner under the rock overhang.
Kwolyin is about 200km (2.5 hours) via York. It's about 100km east of York and 40km west of Bruce Rock.  While you are in the area check out the Granite Way.  The wheatbelt's newest self-drive trail.  The 60km trail takes visitors on a journey to some of the most amazing and iconic granite rocks in the Wheatbelt, spectacular nature reserves and farming vistas.
Be trail ready for Railway Walk Kwolyin
Here is everything you need to know before visiting this trail.
Time / Duration
1.5 hours
What To Pack
Group B (Bushwalks and/or longer trails) required.
What To Pack
Group B (Bushwalks and/or longer trails)
Minimum 2 litres of water per person per day
Sturdy shoes
Sun hat or bike helmet (compulsory in WA)
Sunglasses, sunscreen (30+) and insect repellant
Binoculars and camera (optional)
Map or guide book where suggested
Snacks and/or lunch depending on length of trail
Clothes to suit the activity and potential weather conditions including a water/windproof jacket
First Aid kit
Trail Start
Kwolyin Campground, 200 kilometres (2.5hours) east of Perth
No bushwalking experience required. The track is a hardened or compacted surface and may have a gentle hill section or sections and occasional steps. Walks no greater than 10km. Suitable for families with young children.
Facilities
Free camping at Coarin Rock. Camp kitchen and toilet facilities. Excellent information board with flower species identified.
BBQ Facilities
Camping
Car Park
Coach Parking
Dog Friendly
All accessible parking
Picnic Area
Public Toilet
Shaded Area
Sheltered Area
Water Access Points
Best time of year
May-November
Trail Access
Coarin Rock, near Kwolyn, 200km east of Perth (2.5hours) along Quairading-Bruce Rock Road.


Complete Railway Walk Kwolyin to earn badges and points!
Earn points and badges and become a "TrailsWA Expert" by completing trails and leaving reviews.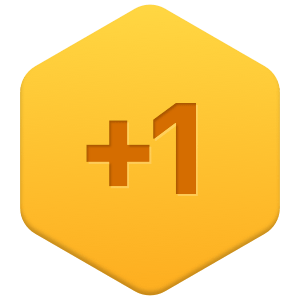 Earn 1 point towards
your TrailsWA level

Be the first to review Railway Walk Kwolyin
We love to hear from people who've been on our Western Australian trails, so it would be most appreciated it if you wanted to leave a review.
Add your review of Railway Walk Kwolyin
Supported by great organisations
Trails are free and bring so many benefits to our community by providing opportunities to have fun, get fit, socialise, explore and challenge yourself. But they also have to be managed and maintained which only is made possible through terrific sponsors, donations and/or volunteering.

Moss on rock
Moss on rock
Walk trail sign
Walk trail sign
Trail descends to grassy path
Trail descends to grassy path
Old railway line
Old railway line
Path near rock
Path near rock
Path after rock
Path after rock
Sheoak woodland
Sheoak woodland
Cornflowers in spring
Cornflowers in spring
View 11 Photos of Railway Walk Kwolyin
Upload your photo of Railway Walk Kwolyin
Report a Problem
You are reporting a problem for Railway Walk Kwolyin. Please be as detailed as possible to help us appropriately identify and address the issue.