Public Silo Trail: Northam to Albany
Details for trail on a map
Northam Visitor Centre, 2 Grey St, Northam. 90 minutes from Perth
Albany Visitor Centre, York St, Albany.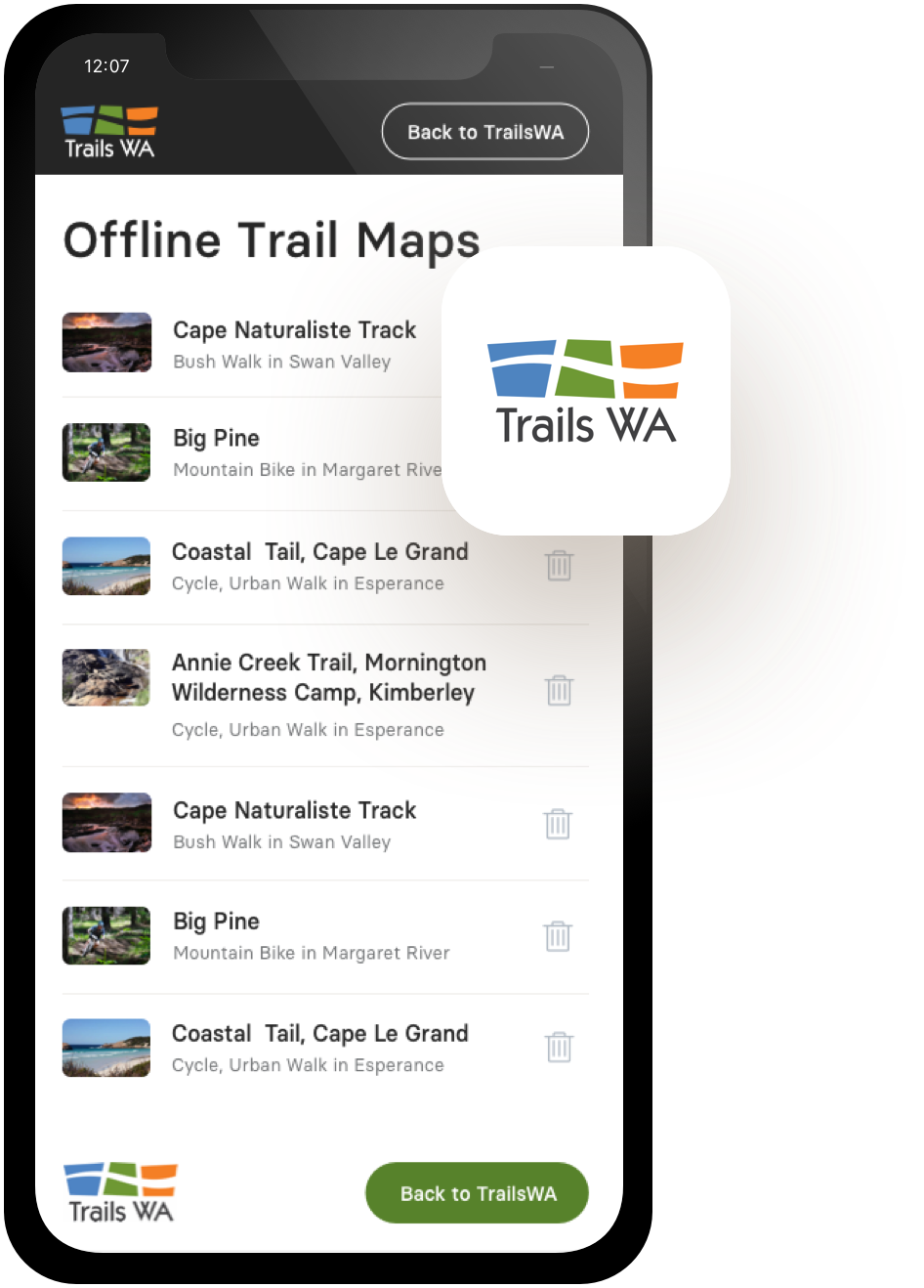 Offline Maps
TrailsWA Now supports Offline Maps. Follow the instructions below to save trail maps to your phone.
Visit trailswa.com.au on your mobile Our Offline Maps will require you to be connected to trailswa.com.au using the device you intend to take on your trip.

Add to Home Screen Save the trailswa.com.au webpage to your home screen.

Find your trail, and Save Offline Via the bookmark saved to your devices home screen, explore our trails and find the one you want - select "Save this map to use offline". You will need to be connected/online at this point.
In April 2015 London artist Phlegm and Atlanta native HENSE gathered their paint tins, aerosols, rollers and brushes and struck out for a two week residency at Northam, the heritage town on the banks of the Avon River.

Across four huge silos, Phlegm perched on the extended arm of a boom lift, and using brushes strapped to a long pole, rendered his signature whimsical characters in fantastical transportation devices. HENSE, working simultaneously across an equal number of silos, produced his customary abstract patterns in explosive blocks of fluoro colour.

Meanwhile, the CBH grain trucks arrived and departed, and the site continued with business as usual – except – not quite. It's not often you see a truckie pausing to lean out of his cab window to take a few photos – which he then says he'll post on Facebook. But during this art frenzy, this was happening several times a day.
200 litres of paint, 14 days, 168 hours, two lifts, 80 rollers and 10 brushes. That's what it took for Western Australian street artist Kyle Hughes-Odgers to complete artworks across four 35-metre high silos outside the Wheatbelt town of Merredin in August 2017.

The carefully researched artwork concept tells a story about Merredin, its natural environment in the colours, its diverse community in the artwork's abstract forms and figures, its landforms and agricultural history in the symbols. This was the artist's biggest canvas yet, working in beating sun and slicing wind, 135 feet from the ground and around the clock. 'I have a rational fear of standing in a metal bucket 12 storeys off the ground,' Kyle said with characteristic understatement when asked whether he had any nerves about the project. But he did it anyway.
The derelict Premier Mill, cornerstone of Katanning community from early days has been renovated into a beautiful hotel, while maintaining the features of a flour mill

https://premiermillhotel.com
Miami artist Evoca1's 25 metre high artwork, painted on giant grain storage silos in the Great Southern farming town of Pingrup is a tip of the hat to Western Australia's tenacious, resourceful farming communities.
Newdegate. Salt lake and wildflower country. Wheat and barley country. In May 2018, faced with a row of CBH silos high above his head, Perth artist Brenton See conquered his fear of heights to paint four huge murals which draw inspiration directly from the flora and fauna of the area.

One features a local resident, the Western Bearded Dragon (Pomona minor minor), namesake of the nearby Dragon Rocks Nature Reserve. Another local, the Red-tailed phascogale (Phascogale calura), a rare marsupial found only in the Wheatbelt, features in another. Only 10 cm long, this creature can jump an incredible twenty times its own length.
It took 31 days, 338 litres of paint and countless trips up and down the silos in a knuckle boom for Fremantle-based, Dutch-born artist Amok Island to execute Six Stages of Banksia baxteri across three stout CBH Group silos, visible for miles around.

The landscape around Ravensthorpe comes alive every spring with thousands of species of wildflower bursting into colour, so Amok Island decided to focus on native Western Australian flora and fauna for his largest mural to date.

'Each silo side shows a different stage of the flowering cycle of this species of Banksia: from flower buds, to full bloom, to seedpods developing, drying out and opening', explains the artist.

The artwork encircles the three silos infinitely; the final silo marks the beginning once again of the first, making a connection with the cycle of the seasons and grain farming processes this area is known for. This species of banksia is only found between Esperance and Albany.
Western Australia's southernmost port city has a wealth of urban art to delight the visitor.

There's the ruby sea dragon (Phyllopteryx dewysea) on massive silos by The Yok & Sheryo down at the port, and then in the city centre, a variety of murals by local and international artists.

The first wave of this creative takeover began in April 2016 with urban artists from Europe, Tunisia, Australia and the States getting together with local talent to give buildings and alleyways around York Street a makeover as part of FORM's annual PUBLIC festival of urban art.

Then in 2018, the dynamic duo The Yok & Sheryo took on the CBH Group grain silos, and referenced Albany's pristine environment and sea-life with one very happy-looking marine creature (and local resident), the ruby sea dragon.
Trails WA supports the seven principles recommended by Leave No Trace Australia for minimising your impacts when using the trails.
Learn more
About Public Silo Trail: Northam to Albany
Spanning 1,000 kilometres of unique landscapes, from green hilly pastures to wide, flat salt lake country, vast open plains to awe-inspiring outcrops, the PUBLIC Silo Trail has transformed towering grain silos across regional Western Australia into sites of world class art.
The trail traverses the agricultural towns of Northam, Merredin, Newdegate, Pingrup, Ravensthorpe and Albany, as well as Katanning, where silos, public walls and transformer boxes are adorned in colourful murals. Painted by internationally acclaimed artists and visible from afar and over treetops, the PUBLIC Silo Trail is art that tells a story - about people and place.
This innovative initiative by Perth cultural organisation FORM in partnership with CBH Group, has transformed Western Australia's regional heartland into an open-air art gallery of epic proportions. See where the journey will take you!
Other Links
Australia's Golden Outback

Comprehensive information on the Golden Outback region including destinations, things to see and do, accommodation and tours.


Australia's South West

Comprehensive information on the South West region including destinations, things to see and do, accommodation and tours.
Be trail ready for Public Silo Trail: Northam to Albany
Here is everything you need to know before visiting this trail.
What To Pack
Group D (Drive trails) required.
What To Pack
Group D (Drive trails)
Research your trip well in advance.  Good preparation is essential as distances in Western Australia are huge and facilities are limited.  Visit the website associated with each drive trail for in-depth travel information.
Carry maps, spare parts, a first aid kit and plenty of food and water to last your journey
Visit the 'Travelling in Outback Western Australia' website for information regarding travelling in the Outback.  Permits may need to be arranged in advance to enter into some areas which are on private property.
Trail Start
Northam Visitor Centre, 2 Grey St, Northam. 90 minutes from Perth
Trail End
Albany Visitor Centre, York St, Albany.
Best time of year
Any time of year but especially Spring August to November
Trail Access
Drive to Northam, 100km to the east on Great Northam Hwy


Complete Public Silo Trail: Northam to Albany to earn badges and points!
Earn points and badges and become a "TrailsWA Expert" by completing trails and leaving reviews.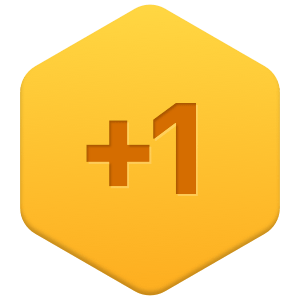 Earn 1 point towards
your TrailsWA level

Be the first to review Public Silo Trail: Northam to Albany
We love to hear from people who've been on our Western Australian trails, so it would be most appreciated it if you wanted to leave a review.
Add your review of Public Silo Trail: Northam to Albany
Supported by great organisations
Trails are free and bring so many benefits to our community by providing opportunities to have fun, get fit, socialise, explore and challenge yourself. But they also have to be managed and maintained which only is made possible through terrific sponsors, donations and/or volunteering.

Northam Silos
Silos in Northam
View 2 Photos of Public Silo Trail: Northam to Albany
Upload your photo of Public Silo Trail: Northam to Albany
Report a Problem
You are reporting a problem for Public Silo Trail: Northam to Albany. Please be as detailed as possible to help us appropriately identify and address the issue.