Trails WA supports the seven principles recommended by Leave No Trace Australia for minimising your impacts when using the trails.
Learn more
About Pioneers Pathway, Toodyay to Merredin
A rewarding and slower paced alternative to the Great Eastern Highway if you are travelling between Perth to Kalgoorlie or a scenic alternative to the Avon Valley and Coral Coast if you are travelling west.
The sealed two-lane road offers historical towns, many with names derived from Aboriginal words, with museums full of pioneer farming, millitary and rail history. Marvel at the construction of stone pioneer wells dug to supply water to the travellers. Nature based family excursions take you exploring along bush walking trails to pristine reserves and 2,500 million year granite rock features where an abundance of birds and animals call home.
Many flowering trees and shrubs are common along the trail and after significant rains the wildflowers and delicate orchids put on a spectacular display from August to November which is a photographer's paradise.
Many markets, family fun days, agricultural shows, festivals and events include the Act Belong Commit Avon Decent which starts at Toodyay, the Dowerin GWN Machinery Field Days and monthly Wheatbelt Markets at Nungarin and nearby, the annual Mangowine Concert. Motor sport enthusiasts are catered for at the Goomalling Flyer and the Trayning Mud-Bog and Burn-Out Day.
To help you experience a memorable journey through one of WA's most friendly and laid-back regions, pick up one of the free Pioneers' Pathway booklets from a visitor centre along the way - or download the free e-book from the Pioneers' Pathway website.
Other Links
Pioneers' Pathway

The Wheatbelt Wander - Toodyay to Merredin

Dowerin Field Days

Dowerin's premier event is the GWN7 Dowerin Machinery Field Days held over two days in August annually is the biggest rural event in Western Australia.

Australia's Golden Outback

Comprehensive information on the Golden Outback region including destinations, things to see and do, accommodation and tours.

Be trail ready for Pioneers Pathway, Toodyay to Merredin
Here is everything you need to know before visiting this trail.
Time / Duration
Recommend 1 - 5 day itineraries as set out in the Pioneers' Pathway Brochure.
Length
The Pioneers' Pathway is 224km starting at Toodyay or 314km if starting from Perth. An alternative return route to Perth is along the Great Eastern Highway (260km) making the round trip 574km
What To Pack
Group D (Drive trails) required.
What To Pack
Group D (Drive trails)
Research your trip well in advance.  Good preparation is essential as distances in Western Australia are huge and facilities are limited.  Visit the website associated with each drive trail for in-depth travel information.
Carry maps, spare parts, a first aid kit and plenty of food and water to last your journey
Visit the 'Travelling in Outback Western Australia' website for information regarding travelling in the Outback.  Permits may need to be arranged in advance to enter into some areas which are on private property.
Additional Useful Items
Extra water and food
Trail Start
Toodyay in the Avon Valley 84km (1hr 15 mins) east of Perth
Trail End
Merredin in the Central Wheatbelt 314km (3 hours) east of Perth via the Pioneers' Pathway
Hazards & Warnings
Summer months (December to February) can be hot. Burning (open fires) restrictions November to March. Beware of snakes in summer.
Facilities
Caravan parks and/or accommodation in all towns along the Pioneers' Pathway.
BBQ Facilities
Cafe
Camping
Car Park
Child Activities
Dog Friendly
Lookouts
All accessible parking
Picnic Area
Public Toilet
Shaded Area
Sheltered Area
Shop
All accessible toilet facilities
Visitor Information Centre
Water Access Points
Best time of year
Any time of year but best August to November for wildflowers.
Prohibited Items
Dogs on leads permitted at most reserves and caravan parks.


Complete Pioneers Pathway, Toodyay to Merredin to earn badges and points!
Earn points and badges and become a "TrailsWA Expert" by completing trails and leaving reviews.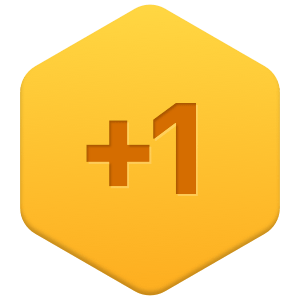 Earn 1 point towards
your TrailsWA level

Be the first to review Pioneers Pathway, Toodyay to Merredin
We love to hear from people who've been on our Western Australian trails, so it would be most appreciated it if you wanted to leave a review.
Add your review of Pioneers Pathway, Toodyay to Merredin
Supported by great organisations
Trails are free and bring so many benefits to our community by providing opportunities to have fun, get fit, socialise, explore and challenge yourself. But they also have to be managed and maintained which only is made possible through terrific sponsors, donations and/or volunteering.

Slaters Homestead, Goomalling
Historic Slaters Homestead 2.5km east of Goomalling.
Entry Statement to Dowerin
Rusty the Tin Dog on the western entry to Dowerin and the start of the Tin Dog Walk Trail.
Nungarin Wheatbelt Markets
Monthly Wheatbelt Markets at Nungarin attract many visitors.
Inside Nungarin Heritage Machinery and Army Museum
Nungarin Heritage Machinery and Army Museum is housed in a massive Army Vehicle Workshop building which was part of the No.5 Base Ordinance Depot (5BOD).
View 4 Photos of Pioneers Pathway, Toodyay to Merredin
Upload your photo of Pioneers Pathway, Toodyay to Merredin
Report a Problem
You are reporting a problem for Pioneers Pathway, Toodyay to Merredin. Please be as detailed as possible to help us appropriately identify and address the issue.