Perth Hills Food with a View Trail
Details for trail on a map
Noble Falls, 50km east of Perth via Toodyay Road
Jarrahdale 64kms south east of Perth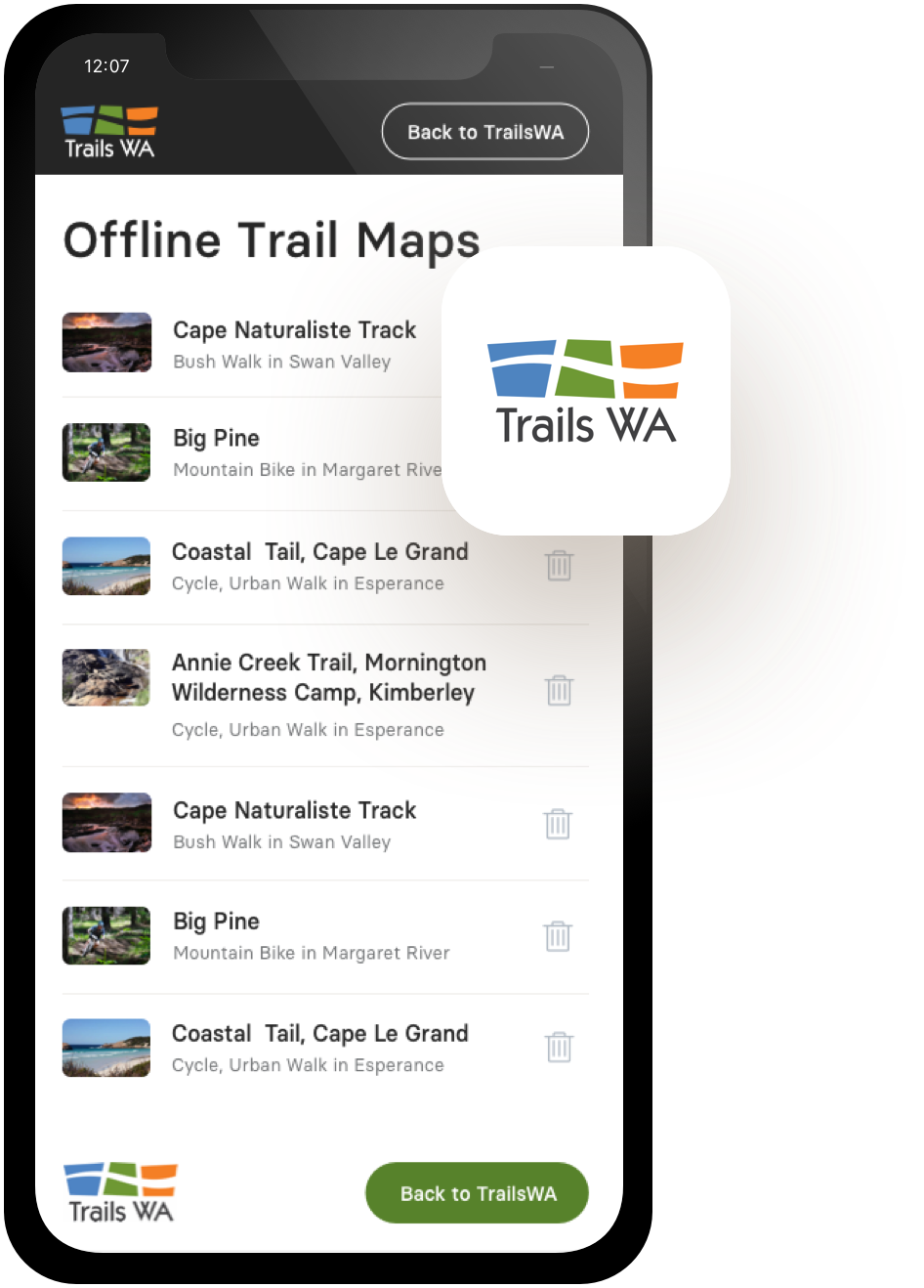 Offline Maps
TrailsWA Now supports Offline Maps. Follow the instructions below to save trail maps to your phone.
Visit trailswa.com.au on your mobile Our Offline Maps will require you to be connected to trailswa.com.au using the device you intend to take on your trip.

Add to Home Screen Save the trailswa.com.au webpage to your home screen.

Find your trail, and Save Offline Via the bookmark saved to your devices home screen, explore our trails and find the one you want - select "Save this map to use offline". You will need to be connected/online at this point.
Established in 1962, Gidgegannup

Noble Falls Tavern is nestled high on the hill overlooking picturesque Noble Falls Reserve and nearby to the Noble Falls Walk Trail. Call in for a delicious meal or a cold drink after enjoying the Trail and the Falls. Dine on hearty pub food - roasts, burgers, curries - in the restaurant or beer garden or on the licensed Terrace. The bar is large, with two pool tables and TV screens so you can enjoy your favourite sport.

2672 Toodyay Rd, Gidgegannup Wed–Sun: 11am–late
Kitchen open all day
08 9578 3627 https://www.facebook.com/noblefallstavern

Something for everyone.

We have been making wine for 20 years, some of which has been medal winning and our Shiraz was wine of the show in 2010. All fruit is from our on-site vineyard. We have reds, whites, fortified and champagne. Our menu has something for everyone. Our staff are welcoming and friendly. We have seating inside with air conditioning, or an alfresco under cover area. The alfresco area is heated by gas in winter.

Restaurant bookings are highly recommended.

3025 Beacon Rd, Parkerville
Wine tastings: 11am–5pm, Lunches: 12pm–3pm
08 9295 5691
https://www.malmallingvineyard.com.au
Real food and great coffee at natures doorstep.

Located in the beautiful Darlington Village, opposite the park. Grab a cuppa, cold pressed juices, all day breakfast and delicious real food delights made in house (to dine in or take home with you). Pizza available Friday and Saturday evenings. The wildlife might pay you a visit too!

Restaurant bookings are highly recommended.

1 Beenong Rd, Darlington
Tue–Sun: 8:30am–2pm,
Fri–Sat: 5pm–8pm
08 9252 0062

https://www.thehivedarlington.com.au

Hills Heritage in the Forest

Mundaring Weir Hotel is a turn of the century establishment, originally built for the workers and visitors to the nearby Mundaring Weir.
Less than 1 hour from the heart of Perth, the Hotel provides the perfect venue for a social outing. Dine in the downstairs coffee shop (weekends), the historic Duke and Duchess dining room, or in the Tree- Tops restaurant overlooking the amphitheatre where regular summer concerts boast music from jazz to popular rock bands.

Lot 502 Hall Rd, Mundaring Weir Mon–Fri: 8am–5pm,
Sat: 8am–8:30pm, Sun: 8am–6pm 08 9295 1106 https://www.mundaringweirhotel.com.au

Taste of France in the Bickley Valley

Award-winning one Chef Hat Mistelle Bickley is inspired by French country-side cuisine. The menu reimagines French classics with a modern approach using local and seasonal produce.

Overlooking the Hainault vineyard and surrounded by native bushland, Mistelle is the perfect gastronomic escape in every season.

255 Walnut Rd, Bickley
Lunch: Thurs–Mon 12pm–3pm Dinner: Saturday from 6pm (excluding winter)
08 9293 8339
https://www.mistelle.com.au
Wine and Tapas overlooking the stunningly beautiful Bickley Valley.

Plume Estate Vineyard is a boutique vineyard situated in the stunning Bickley Valley. It is the perfect location to enjoy a relaxing afternoon whilst treating yourself to our locally produced wines and delicious food at the same time taking in the breathtaking view of the Bickley Valley.

91 Glenisla Rd, Bickley
Fri: 11:30am–3pm,
Sat–Sun: 11:30am–4pm Open most Public Holidays
9293 5808
https://www.plumeestate.com.au
Sweetest place in the hill.

Situated in the picturesque Bickley Valley in the hills high above Perth. Carmel Tearooms offers a wide range of house made sweet delights as well as breakfast and lunch showcasing the wonderful fresh produce from our valley and our own stunning award winning Cosham wines.

101 Union Rd, Carmel
Fri: 10am–4pm,
Sat–Sun: 9am–4pm,
Public Holidays: 10am–3pm
0450 706 803
Handcrafted cider, award-winning venue.

Naked Apple Cider is an award winning, family friendly restaurant
and cidery on 16 stunning acres of lush, expansive gardens and native forest. It features eight handcrafted ciders, plus local beer, wine and spirits. It opens five days per week offering a modern Australian menu catering to casual or more formal dining.

1088 Brookton Hwy, Karragullen Wed: 11:30am–3:30pm,
Thurs: 11:30am–9pm,
Fri: 11:30am–10pm,
Sat: 11am–10pm,
Sun: 11am–7pm
08 9496 1138
https://www.nakedapple.com.au
Beautiful views and delicious food

Avocados Cafe is a picturesque restaurant and function centre setdirectlyonthebanksofthebeautifulCanningRiver.Itissurrounded
by an avocado orchard and 7 acres of garden. The restaurant can cater for large groups, weddings and a la carte dining with modern Australian cuisine. A waterside lunch at "Avo's" is a must when visiting the Perth Hills.

2 Mount St, Kelmscott
Mon–Fri: 8am–11am (breakfast), Sat–Sun: 7am–10:30am (breakfast),
Mon–Sun: 11am–4pm (lunch), Thurs–Sun: 5:30pm–10pm (dinner) 08 64960138
https://www.avocadosperth.com
Sinfully different.

Renowned Chef Sebastian Sindermann is poised to introduce Seven Sins. Sebastian and his team are locals who know how important great quality, locally sourced food and service are. The iconic location, overlooking beautiful Roleystone, now has a new lease of life and the menu has many mouth-watering temptations to offer.

3/1 Soldiers Rd, Roleystone
Mon: 5pm–9pm,
Tue: closed,
Wed–Sun: 11:30am–9pm (Fri–Sat open til 10pm)
08 6290 5162
https://www.sevensinsperthhills.com.au
A pure beer for a wicked world.

A beautiful old English pub located up in Perth's hills. Last Drop Elizabethan has been a part of the Bedfordale community for the past 30 years (now owned and run by one of our very own).
With a huge selection of specialty hand crafted beers brewed on site by the Last Drop Brewery and beautiful grounds which are perfect for any event, this pub is really something special.

Family friendly with fantastic outdoor play area.
Dog friendly beer garden. Historic 150 year old Tavern.

With an original structure dating back to 1894 and spectacular views of the surrounding jarrah forest, the historic Jarrahdale Tavern is the perfect place to relax with a cold drink and good food and unwind from city life. Close to the metro area in the Perth foothills, yet it feels like miles away from suburbia.

640 Jarrahdale Rd, Jarrahdale Mon–Thurs: 11:30am–9:30pm, Fri–Sat: 11:30am–late,
Sun: 10:30am–9:30pm
08 9525 5015 facebook.com/jarrahdaletavern1

Celebrating Millbrook Winery's 20th year.

The highly acclaimed, two Chef Hat Millbrook Restaurant is located at the picturesque Chestnut Farm, a property that backs on to the Serpentine River and is nestled among jarrah forests, with stunning vistas of the rolling landscape. The estate's one-acre garden provides the inspiration for the ever-changing seasonal menus.
With 100 varieties of heirloom vegetables, an orchard and other produce sustainably grown on the estate or sourced from local suppliers, our kitchen creates dishes bursting with flavour which pair perfectly with Millbrook's premium wines.

https://www.millbrook.wine


Trails WA supports the seven principles recommended by Leave No Trace Australia for minimising your impacts when using the trails.
Learn more
About Perth Hills Food with a View Trail
From Serpentine in the south to Gidgegannup in the north, you will always find something delicious to eat and a beautiful place in which to eat it in the Perth Hills. The drive itself is 120km of scenic roads in the Darling Ranges. The shortest way has about 10kms of good quality unsealed roads in the jarrah forest. The views are of rural vistas, vineyards and forest covered valleys. 
The businesses range from heritage pubs, cideries, wineris and tearooms. Something for everyone. 
Visitor Information Centres
Be trail ready for Perth Hills Food with a View Trail
Here is everything you need to know before visiting this trail.
Time / Duration
Half to Full day depending on how long you stop at each spot
What To Pack
Group D (Drive trails) required.
What To Pack
Group D (Drive trails)
Research your trip well in advance.  Good preparation is essential as distances in Western Australia are huge and facilities are limited.  Visit the website associated with each drive trail for in-depth travel information.
Carry maps, spare parts, a first aid kit and plenty of food and water to last your journey
Visit the 'Travelling in Outback Western Australia' website for information regarding travelling in the Outback.  Permits may need to be arranged in advance to enter into some areas which are on private property.
Trail Start
Noble Falls, 50km east of Perth via Toodyay Road
Trail End
Jarrahdale 64kms south east of Perth
Facilities
Cafe
Car Park
Public Toilet
Best time of year
Any time of year
Trail Access
Drive to Noble Falls 50km north of Perth


Complete Perth Hills Food with a View Trail to earn badges and points!
Earn points and badges and become a "TrailsWA Expert" by completing trails and leaving reviews.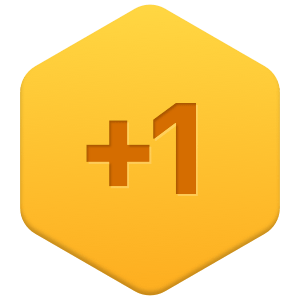 Earn 1 point towards
your TrailsWA level

Be the first to review Perth Hills Food with a View Trail
We love to hear from people who've been on our Western Australian trails, so it would be most appreciated it if you wanted to leave a review.
Add your review of Perth Hills Food with a View Trail
Supported by great organisations
Trails are free and bring so many benefits to our community by providing opportunities to have fun, get fit, socialise, explore and challenge yourself. But they also have to be managed and maintained which only is made possible through terrific sponsors, donations and/or volunteering.

View 1 Photos of Perth Hills Food with a View Trail
Upload your photo of Perth Hills Food with a View Trail
Report a Problem
You are reporting a problem for Perth Hills Food with a View Trail. Please be as detailed as possible to help us appropriately identify and address the issue.