Perth Hills Darling Days Out Trail
Details for trail on a map
Roleystone is 40km from Perth. Turn off Brookton Hwy onto Raeburn Road
Serpentine Falls off South Western Hwy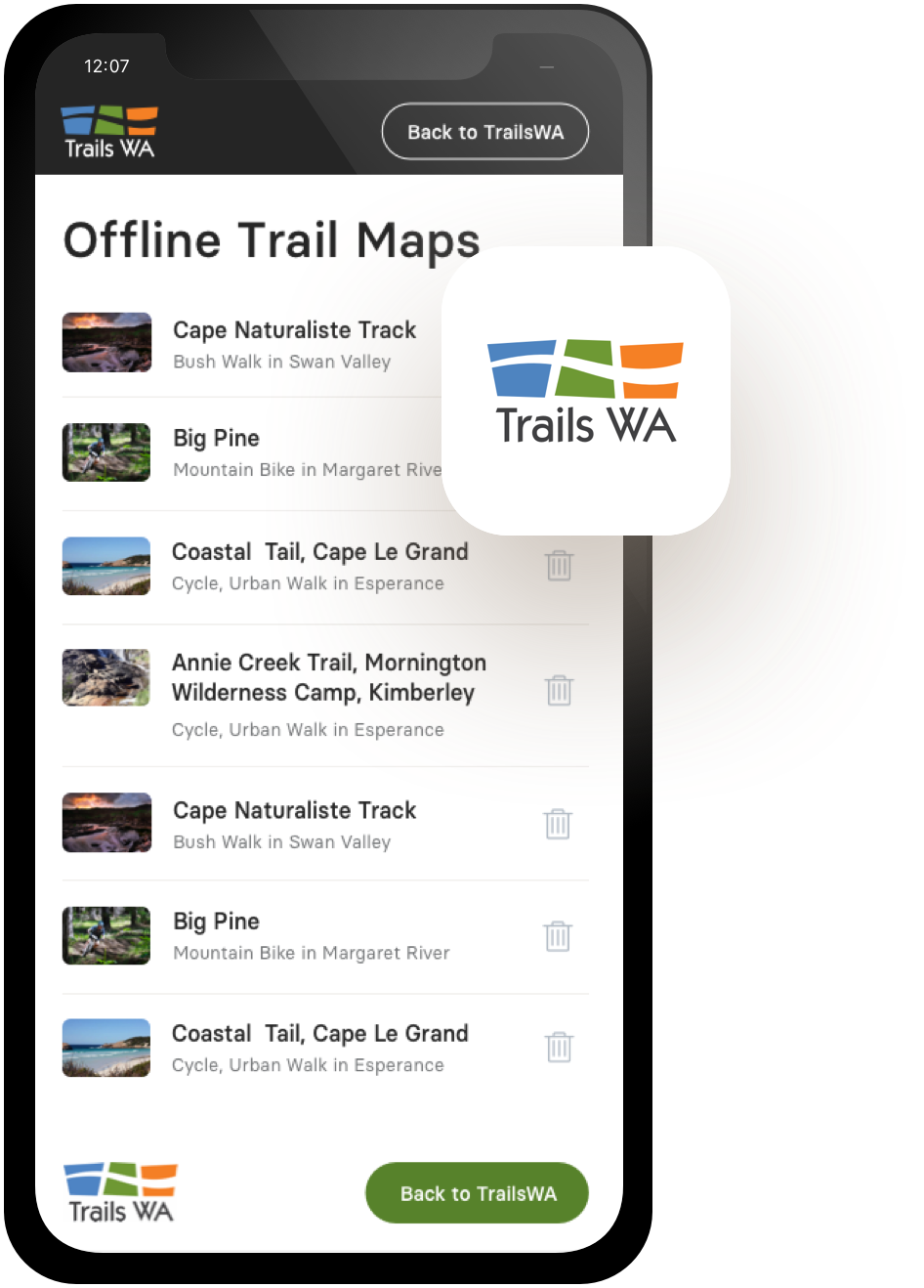 Offline Maps
TrailsWA Now supports Offline Maps. Follow the instructions below to save trail maps to your phone.
Visit trailswa.com.au on your mobile Our Offline Maps will require you to be connected to trailswa.com.au using the device you intend to take on your trip.

Add to Home Screen Save the trailswa.com.au webpage to your home screen.

Find your trail, and Save Offline Via the bookmark saved to your devices home screen, explore our trails and find the one you want - select "Save this map to use offline". You will need to be connected/online at this point.
Your 'grass to glass' experience

Our 100% natural crisp apple cider is finely crafted by the third generation of the Raeburn Orchard family. Indulge in a tasting at our cellar door, take a stroll through our heritage orchard, purchase fresh local produce, or grab a bite
to eat at our café.

4 Raeburn Rd, Roleystone
Mon & Thurs: 9am–5pm,
Tue, Wed & Thurs: closed,
Sat–Sun: 11am–2pm
0400 533 331

https://www.roleystonebrewingco.com
Home of WA's spectacular Tulip Festival

Immerse yourself in seasonal displays of colour and natural beauty all year round in this 59-hectare bushland. A patchwork of flora fills the gardens in springtime, when over 140,000 tulip bulbs bloom.
The perfect backdrop for a picnic,
or a lazy lunch at the café. Check out our calendar online for foodie events.

362 Croyden Rd, Roleystone
Aug–Apr: 9am–6pm
May–Aug: 9am–4pm
08 9234 2200

https://araluenbotanicpark.com.au
Sinfully different

Renowned Chef Sebastian Sindermann is poised to introduce Seven Sins.
Sebastian and his team are locals who know how important great quality, locally sourced food and service are. The iconic location, overlooking beautiful Roleystone, now hasa new lease of life and the menu has many mouth-watering temptations to offer.

3/1 Soldiers Rd, Roleystone
Mon: 5pm–9pm,
Tue: closed,
Wed–Sun: 11:30am–9pm,
Fri–Sat open til 10pm
08 6290 5162

https://www.sevensinsperthhills.com.au
100% organic goodness

On the outside it's a boutique café and organic store, but Organic Café has quickly become a popular local community built on a passion for goodness. All food products are locally sourced and made fresh on the premises.
But don't take our word for it, come check it out yourself!

7 Albany Hwy, Armadale
Mon–Tue, Thurs–Fri: 8:30am–3pm, Wed: 6:30am–12pm,
Sat–Sun: 9am–3pm
08 6196 0709
htts://www.theorganiccircle.com.au
Interactive Animal Experience

The perfect family outing, Cohunu Koala Park gives everyone the opportunity to not only cuddle a koala, but also to feed the other animals and experience Australian wildflife on an entirely new level. The kids will be impressed, and you will be too!

Lot 103 Nettleton Rd, Byford
Open daily: 10am–4pm, closed Chirstmas Day 08 9526 2966 hits://wwwcohunu.com.au
Freshest possible food

Be prepared for a showcase of the finest market and produce that the Serpentine Jarrahdale region has to offer with this weekly market. Friendly faces and fresh produce is just the beginning at this popular local outlet.

SJ Community
Resource Centre,
2 Paterson St, Mundijong
Open every Saturday Sept–Mar: 8am–11am,
Apr–Aug: 9am–12pm 0426 373 301
https://www.sjfarmersmarket.com.au
Family friendly with fantastic outdoor play area.
Dog friendly beer garden. Historic 150 year old Tavern.

With an original structure dating back to 1894 and spectacular views of the surrounding jarrah forest, the historic Jarrahdale Tavern is the perfect place to relax with a cold drink and good food and unwind from city life. Close to the metro area in the Perth foothills, yet it feels like miles away from suburbia.

640 Jarrahdale Rd, Jarrahdale
Open Mon–Thurs 11:30am–9:30pm,
Fri & Sat 11:30am–late,
Sun 10:30am–9:30pm
08 9525 5015
Search for Jarrahdale Tavern on Facebook
Celebrating Millbrook Winery's 20th Year

The highly acclaimed, two Chef Hat Millbrook Restaurant is located at the picturesque Chestnut Farm, a property that backs on to the Serpentine River and is nestled among jarrah forests, with stunning vistas of the rolling landscape.
The estate's one-acre garden provides the inspiration for the ever-changing seasonal menus. With 100 varieties of heirloom vegetables, an orchard and other produce sustainably grown on the estate or sourced from local suppliers, our kitchen creates dishes bursting with flavour which pair perfectly with Millbrook's premium wines.

Old Chestnut Ln, Jarrahdale
Thurs–Mon: 10am–5pm (closed Tues & Wed)
08 9525 5796
https://www.millbrook.wine
Serpentine National Park

The crown jewel of Serpentine National Park, Serpentine Falls is a spectacular sight when in full flow, and a welcome cooldown on those hot summer days. Pack a picnic, check out the winding walk trails, and don't forget to say hi to the friendly kangaroos. Top tip: Get there before 10am in summer
to avoid the crowds!

Lot 1 Falls Road, Serpentine National Park
Open 7 Days 8:30am–5pm
08 9525 2128 https://parks.dpaw.wa.gov.au/park/serpentine
Premium Hiking Experience

A hiking company that specialises in unique and all-inclusive hiking experiences, Off the Beaten Track will show you all the secret locations and stunning scenery that the state has to offer.

Simply unmissable.

0417 128 896
https://offthebeatentrackwa.com.au

Trails WA supports the seven principles recommended by Leave No Trace Australia for minimising your impacts when using the trails.
Learn more
About Perth Hills Darling Days Out Trail
Taste home grown fruit from heritage orchards and pick up everything from jams and spices to honey and microgreens at seasonal farmers markets. Tickle your tastebuds at local restaurants and cafes, where you'll discover a local focus at the heart of menus.
Explore the extraordinary gardens of Araluen Botanic Park as you witness the breathtaking beauty of Mother Nature through the seasons. Wander through the towering forests of Serpentine National Park, home to ancient landforms and abundant seasonal wildflowers. Snap a selfie at the base of Serpentine Falls or enjoy a refreshing dip on a hot summer's day.
Be trail ready for Perth Hills Darling Days Out Trail
Here is everything you need to know before visiting this trail.
Time / Duration
Half to Full day depending on how long you stop at each spot
What To Pack
Group D (Drive trails) required.
What To Pack
Group D (Drive trails)
Research your trip well in advance.  Good preparation is essential as distances in Western Australia are huge and facilities are limited.  Visit the website associated with each drive trail for in-depth travel information.
Carry maps, spare parts, a first aid kit and plenty of food and water to last your journey
Visit the 'Travelling in Outback Western Australia' website for information regarding travelling in the Outback.  Permits may need to be arranged in advance to enter into some areas which are on private property.
Trail Start
Roleystone is 40km from Perth. Turn off Brookton Hwy onto Raeburn Road
Trail End
Serpentine Falls off South Western Hwy
Facilities
Cafe
Car Park
Public Toilet
Best time of year
All year round for south section. June, July, August for Northern part
Fees
Entry fees for Serpentine National Park and Araluen Botanic Park
Trail Access
Drive to Roleystone 35km south east of Perth.


Complete Perth Hills Darling Days Out Trail to earn badges and points!
Earn points and badges and become a "TrailsWA Expert" by completing trails and leaving reviews.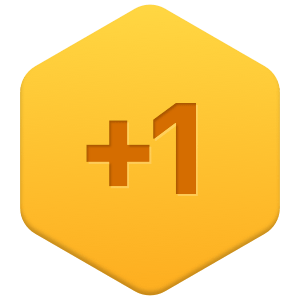 Earn 1 point towards
your TrailsWA level

Be the first to review Perth Hills Darling Days Out Trail
We love to hear from people who've been on our Western Australian trails, so it would be most appreciated it if you wanted to leave a review.
Add your review of Perth Hills Darling Days Out Trail
Supported by great organisations
Trails are free and bring so many benefits to our community by providing opportunities to have fun, get fit, socialise, explore and challenge yourself. But they also have to be managed and maintained which only is made possible through terrific sponsors, donations and/or volunteering.

Great days out in the Darling Ranges
Great days out in the Darling Ranges
View 1 Photos of Perth Hills Darling Days Out Trail
Upload your photo of Perth Hills Darling Days Out Trail
Report a Problem
You are reporting a problem for Perth Hills Darling Days Out Trail. Please be as detailed as possible to help us appropriately identify and address the issue.