Trails WA supports the seven principles recommended by Leave No Trace Australia for minimising your impacts when using the trails.
Learn more
About Perth Hills Darling Days Out Trail
Taste home grown fruit from heritage orchards and pick up everything from jams and spices to honey and microgreens at seasonal farmers markets. Tickle your tastebuds at local restaurants and cafes, where you'll discover a local focus at the heart of menus.
Explore the extraordinary gardens of Araluen Botanic Park as you witness the breathtaking beauty of Mother Nature through the seasons. Wander through the towering forests of Serpentine National Park, home to ancient landforms and abundant seasonal wildflowers. Snap a selfie at the base of Serpentine Falls or enjoy a refreshing dip on a hot summer's day.
Be trail ready for Perth Hills Darling Days Out Trail
Here is everything you need to know before visiting this trail.
Time / Duration
Half to Full day depending on how long you stop at each spot
What To Pack
Group D (Drive trails) required.
What To Pack
Group D (Drive trails)
Research your trip well in advance.  Good preparation is essential as distances in Western Australia are huge and facilities are limited.  Visit the website associated with each drive trail for in-depth travel information.
Carry maps, spare parts, a first aid kit and plenty of food and water to last your journey
Visit the 'Travelling in Outback Western Australia' website for information regarding travelling in the Outback.  Permits may need to be arranged in advance to enter into some areas which are on private property.
Trail Start
Roleystone is 40km from Perth. Turn off Brookton Hwy onto Raeburn Road
Trail End
Serpentine Falls off South Western Hwy
Facilities
Cafe
Car Park
Public Toilet
Best time of year
All year round for south section. June, July, August for Northern part
Fees
Entry fees for Serpentine National Park and Araluen Botanic Park
Trail Access
Drive to Roleystone 35km south east of Perth.


Complete Perth Hills Darling Days Out Trail to earn badges and points!
Earn points and badges and become a "TrailsWA Expert" by completing trails and leaving reviews.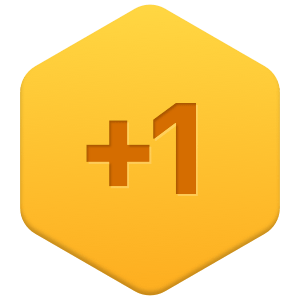 Earn 1 point towards
your TrailsWA level

Be the first to review Perth Hills Darling Days Out Trail
We love to hear from people who've been on our Western Australian trails, so it would be most appreciated it if you wanted to leave a review.
Add your review of Perth Hills Darling Days Out Trail
Less than 1 hour
0.4km

Difficult
1-3 hours
1.4km

Easy