Trails WA supports the seven principles recommended by Leave No Trace Australia for minimising your impacts when using the trails.
Learn more
About Oakford Bridle Trails
The boundaries of the Oakford Trails stretches from Rowley Rd in the north, to the Tonkin Highway in the east, through to Thomas Rd and Anketell Rd in the south and De Haer Rd in the west. Your final parking destination will depend on how you get to each of these locations.
The majority of the trails have natural surfaces such as loose sand or clay, with some formalised trails towards the east of the network. For a longer riding experience, the Kevin Murphy underpass links the Oakford Trails to the Darling Downs Trail network and reserve. This adds a further 13km to your trek.
Many of the local roads are quiet and can be used to create additional loops that suit you. Please be very careful when riding along Kargotich Rd as it can be quite busy. Please note that step-overs have been created at the entrances to the Jandakot Regional Park to stop motorbike access. This is located along the limestone portion of Pony Plc approximately 390m to the west of the bitumen from the Nicholson Rd access. 
Apart from the trails themselves, there are no additional facilities in this area. 
Float Parking
No official parking has been created in this area, however there are several areas to park a couple of floats.
1. Country Drive - On the side of the road, near the bridge, up to 4 floats can park safely.
2. Cunningham Drive - Off Kargotich Road, the northern section ends in a cul de sac with room for a couple of floats.
3. Corner Craighill Way and Peters Way - At the end of Craghill Way with room for a couple of floats. If you are accessing the Oakford Trails from the Jandakot Regional Park, there is float parking at the Magenup Equestrian Centre, off De Haer Road
Other Links
Australia's South West

Comprehensive information on the South West region including destinations, things to see and do, accommodation and tours.
Be trail ready for Oakford Bridle Trails
Here is everything you need to know before visiting this trail.
Time / Duration
3 - 4 hours
What To Pack
Group B (Bushwalks and/or longer trails) required.
What To Pack
Group B (Bushwalks and/or longer trails)
Minimum 2 litres of water per person per day
Sturdy shoes
Sun hat or bike helmet (compulsory in WA)
Sunglasses, sunscreen (30+) and insect repellant
Binoculars and camera (optional)
Map or guide book where suggested
Snacks and/or lunch depending on length of trail
Clothes to suit the activity and potential weather conditions including a water/windproof jacket
First Aid kit
Trail Start
Access from various points including Pony Place, Oakford, 38km (30 minutes) south of Perth
Facilities
Download the bridle trail map here.
Best time of year
All year
Prohibited Items
Motorbikes and unauthorised vehicles prohibited


Complete Oakford Bridle Trails to earn badges and points!
Earn points and badges and become a "TrailsWA Expert" by completing trails and leaving reviews.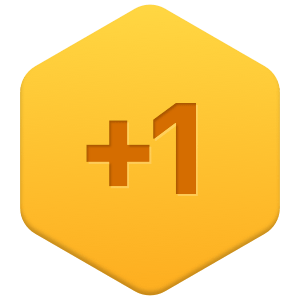 Earn 1 point towards
your TrailsWA level

Be the first to review Oakford Bridle Trails
We love to hear from people who've been on our Western Australian trails, so it would be most appreciated it if you wanted to leave a review.
Add your review of Oakford Bridle Trails
Supported by great organisations
Trails are free and bring so many benefits to our community by providing opportunities to have fun, get fit, socialise, explore and challenge yourself. But they also have to be managed and maintained which only is made possible through terrific sponsors, donations and/or volunteering.

View 4 Photos of Oakford Bridle Trails
Upload your photo of Oakford Bridle Trails
Report a Problem
You are reporting a problem for Oakford Bridle Trails. Please be as detailed as possible to help us appropriately identify and address the issue.