Trails WA supports the seven principles recommended by Leave No Trace Australia for minimising your impacts when using the trails.
Learn more
About Merredin Heritage Walk
The Merredin Heritage Walk begins in our Museum precinct where you can see the Railway and Military Musuems and historic water tower.  Continue along the trail through Barrack and Mitchell Street and look at buildings including Merredin Courthouse,Townhall and Cummins Theatre. Take a look inside Cummins Theatre and see the beautiful pressed tin ceiling. Theatre open weekdays 10am to 4pm.
Take a look at the former bank buildings and see what they are used for today. Continue along the trail to the Long Tan Vietnam memorial then continue back towards the visitor centre where the trail ends.
The walk trail brochure is available from the Central Wheatbelt Visitor Centre and a map of the trail is located on the Visitor Centre building.
Other Links
Australia's Golden Outback

Comprehensive information on the Golden Outback region including destinations, things to see and do, accommodation and tours.

Be trail ready for Merredin Heritage Walk
Here is everything you need to know before visiting this trail.
Time / Duration
Up to an hour
What To Pack
Group A (Urban trails or short trails near facilities) required.
What To Pack
Group A (Urban trails or short trails near facilities)
Full large water bottle per person.
Sun hat or bike helmet (compulsory in WA).
Sunglasses, sunscreen (30+) and insect repellant.
Clothes to suit the activity and potential weather conditions (See suggestions below).
Binoculars and camera (optional).
Trail Start
Central Wheatbelt Visitor Centre, 260km (3 hours) east of Perth
Hazards & Warnings
Summer months (December to April) can be extremely hot.
Facilities
BBQ Facilities
Bicycle Rack
Cafe
Car Park
Coach Parking
All accessible parking
Picnic Area
Public Telephone
Public Toilet
Shaded Area
Sheltered Area
Shop
All accessible toilet facilities
Visitor Information Centre
Best time of year
All year round
Trail Access
Road or Train to Merredin


Complete Merredin Heritage Walk to earn badges and points!
Earn points and badges and become a "TrailsWA Expert" by completing trails and leaving reviews.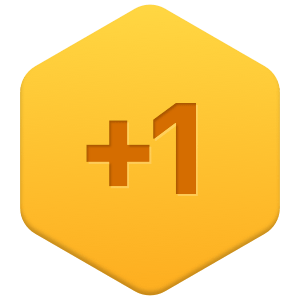 Earn 1 point towards
your TrailsWA level

Be the first to review Merredin Heritage Walk
We love to hear from people who've been on our Western Australian trails, so it would be most appreciated it if you wanted to leave a review.
Add your review of Merredin Heritage Walk
Supported by great organisations
Trails are free and bring so many benefits to our community by providing opportunities to have fun, get fit, socialise, explore and challenge yourself. But they also have to be managed and maintained which only is made possible through terrific sponsors, donations and/or volunteering.

Pioneer Park, Merredin
Situated along the Great Eastern Highway in Merredin. Pioneer Park contains the Railway Water Tower, a 50 foot high tower built in 1893. The water from the railway dam was pumped to the tower where it was used by steam locomotives until the 1960's. The park is also a good place to have lunch over looking the Bronze Horse, Man, Dog and Plough a statue commemorating early farming ways. The Water Tower is on the Register of Heritage Places.
Cummins Theatre, Merredin
Constructed of bricks salvaged from several old Coolgardie Hotels and with stage, fly tower, and pressed metal ceiling from the Tivoli Theatre in Coolgardie, Cummins Theatre opened in Merredin on the 11th of October 1928. Brewer James Cummins had the theatre built. He and later, his daughter Alice, operated a brewery in Merredin until the 1940's. Their graves can be seen at the Pioneer Cemetery. The Theatre archives boast one of the best collections of Australian performers in the State. Tours of the theatre are available Mon - Fri 10am - 4pm.
View 3 Photos of Merredin Heritage Walk
Upload your photo of Merredin Heritage Walk
Report a Problem
You are reporting a problem for Merredin Heritage Walk. Please be as detailed as possible to help us appropriately identify and address the issue.