Marradong Trails - Food, Wine & Culture
Details for trail on a map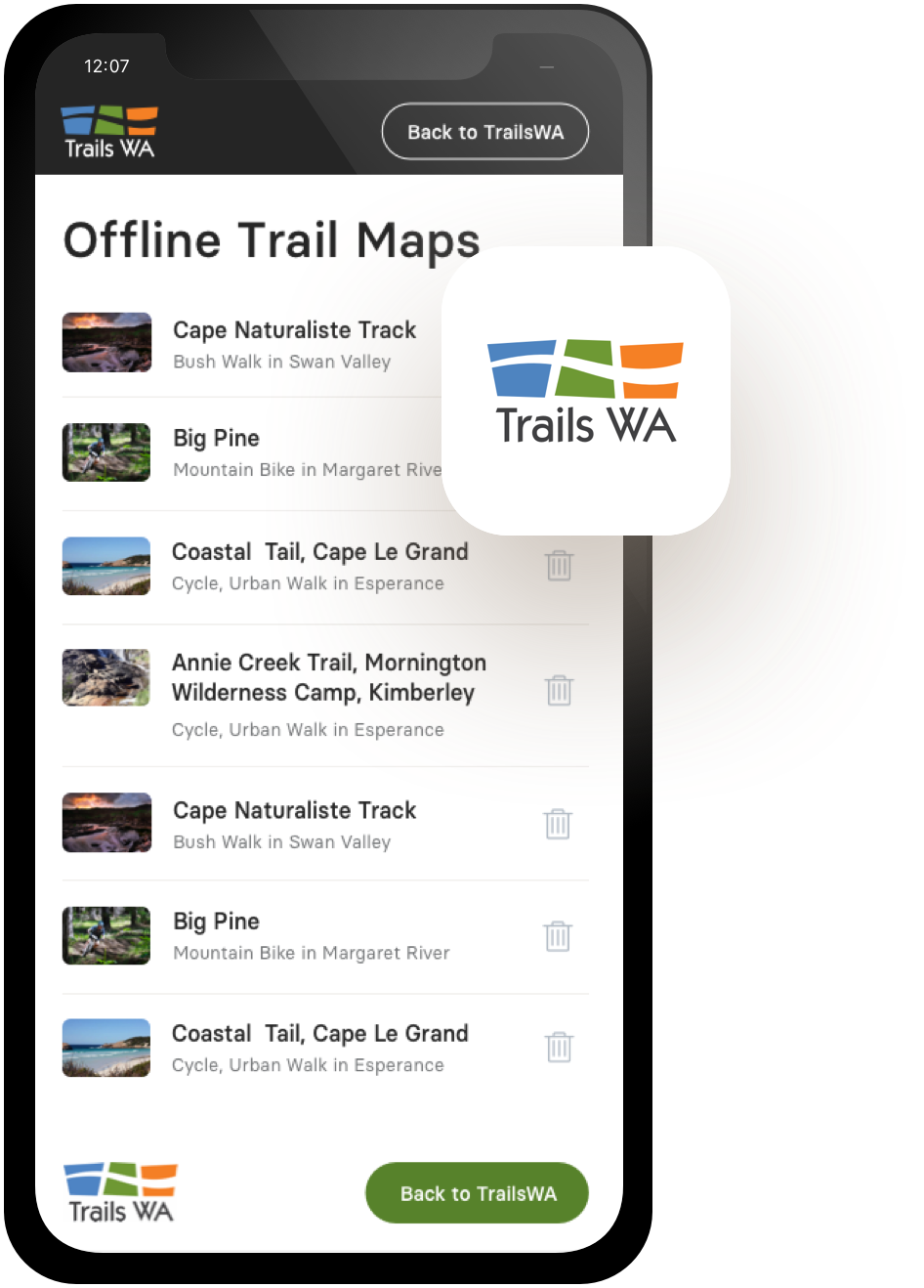 Offline Maps
TrailsWA Now supports Offline Maps. Follow the instructions below to save trail maps to your phone.
Visit trailswa.com.au on your mobile Our Offline Maps will require you to be connected to trailswa.com.au using the device you intend to take on your trip.

Add to Home Screen Save the trailswa.com.au webpage to your home screen.

Find your trail, and Save Offline Via the bookmark saved to your devices home screen, explore our trails and find the one you want - select "Save this map to use offline". You will need to be connected/online at this point.
Tanglefoot Winery, with its rammed earth cellar door and vineyard vistas make it an ideal stop to recharge and sample some local wines.
The Williams Woolshed comprises of retail stores and a 100+ seat café. We are open 7 days a week 8am to 4pm. Offering a great variety of retail stores.
See how the crops were seeded and harvested in yesteryear
Take a break at the community rest area.
Hotham Ridge is an organic, biodynamic winery offering quality wines, cellar door and bar, a rammed earth art gallery and 4.5 star accommodation just outside of the town of Wandering.
Sample local wines with a meal.
The Quindanning Hotel is one of the most easily recognisable historic buildings in the district, and one that is still very much in use today. With it's generous use of Jarrah panelling, open wood fires (during winter), quiet location, large gardens and long verandahs, the Quindanning Hotel is ideal for a weekend or mid-week getaway.
Relax in the new recreational precinct along the shores of the beautiful Hotham River
The Wandering Community Resource Centre is open 8.30 to 4.00 on Mon to Thu for tourist information, light refreshments and barista coffee
In 2017 the old school in Boddington was refurbished to accommodate a new visitor and interpretive centre that included information about the town's history, environment, railways and people. The Boddington Visitor and Interpretive Centre is located off Wuraming Ave and is situated with out Library and the Rusty Camp Oven Cafe, just across from the Hotham River. Here, you can find information about the town's history, environment, railways and people. With interactive displays, brouchers on the region and friendly staff, the centre provides a one-stop shop for visitors looking to learn more about the town and what they can do during their visit.

Hours of operation:
Tuesday - Friday: 9.30am - 4.00pm
Saturday: 9.00am - 1.00pm

The centre is currently closed Sunday, Monday & public holidays.

(08) 9883 4999
The Williams Community Resource Centre is open 9.00 to 4.00 on Mon to Fri for tourist information.
The recently renovated Williams Hotel has a classic country pub atmosphere complete with a beer garden, sports bar, great food, frequent live music and accommodation.
Gelfro is a certified Organic Farm Stay tucked away in a picturesque part of the Upper Great Southern.
There are 13 powered sites with powered overflow available, as well as a new ablution block and a camp kitchen. New chalets are also being built. The Park is also the trail head of the Wandering Nature & Heritage Trail.
The Williams Motel & Shady Acre Caravan Park offers travellers self-contained motel rooms, large sites for RV's, a camper's kitchen, dump station, powered & unpowered sites, BBQ area, wheelchair access and is dog-friendly.
A Modern Home on the Edge of the Wheatbelt at the Entrance to the Great Southern, WA. Closed in 2020 due to COVID.
Motel accommodation with 9 rooms with a TV, microwave, tea & coffee facilities, toaster and kettle as well as its own en-suite.
Nature-based park with breathtaking views designed for camping and caravanning.
Caravan park in the heart of Boddington on the banks of the Hotham River.
Self contained accommodation in the heart of Boddington
Come and relax at a beautiful, rustic, self-contained cottage farm-stay, located on a bio-dynamic organic farm near Williams, only two hours south of Perth
Located on the Bannister/Marrodong Road approximately 5kms south of Boddington, just to the west of the Boddington Cemetery, and marked by a roadside sign. Dilyan lived with his 'mob' in the Wandering Williams area,
Boddington boasts numerous sculptures and public art installations. Most are the creations, of Len Zuks, an acclaimed West Australian and international artist. Several of his sculptures are also scattered around the district. Visit the Boddington Interpretive Centre for more details.
The historic church is a relatively small, stone, gothic style building, standing before a small cemetery. The building is a single storey, stained glass windows, jarrah floored church. Inside the church hangs an honour board for local service men for the first and second world wars. The graveyard marks the original settlers of the Marradong and Boddington area.
This unique collection of memorabilia from the Williams district (and others) has been compiled by passionate local farmer, Jesse Martin. The project began in 1976, with the building of a replica inn, complete with original fittings and has grown to encompass a general store and other replica buildings, farm machinery and an extensive collection of various paraphernalia. Located on 4ha of the family farm, this private collection is available for viewing by appointment only, a donation to cancer research is asked as entry fee. For further information and bookings phone 9885 1118.
The Heritage trail was developed by the Williams Historical Society, Williams District High School and Williams Shire Council. The trail explores early areas settlement and has two sections - a 1km walk around the townsite and a 35km scenic drive to Quindanning.
The Arts Centre sells a diverse range of handcrafted local arts and crafts and is the centre for many of our community arts groups. The shop is open Monday, Tuesday, Wednesday, Friday, Saturday and Sunday from 10.30am to 2.30pm.The Centre also hosts the annual Field of Quilts.
Campsite & historic ruins of a farming settlement from the 1800s. What remains of the tragedy-filled settlement story of William and Catherine Pumphrey is a beautiful old bridge built in the early 1800s. A popular cycling route, campsite, picnic area on the banks of the Hotham River is a point of interest for history lovers, Pumphrey's Bridge sits halfway between Wandering and the Dryandra Woodlands, approximately 15 mins either way.
Commencing at the Wandering Caravan Park, learn bout the town's rich history and native flora and fauna on interpretive boards dotted along the track.
6000 Acres to explore. Springhills offers three separate and unique buildings to accommodate a variety of needs.
Trails WA supports the seven principles recommended by Leave No Trace Australia for minimising your impacts when using the trails.
Learn more
About Marradong Trails - Food, Wine & Culture
Day One:
Go straight to Wandering via North Bannister Road (1.25 hours from Armadale) through premium wine growing country, home to wineries such as Hotham Ridge and Tanglefoot. Enjoy an early wine tasting (by appointment) at Tanglefoot Wines. Stop at Pumphrey's Bridge to view the historic bridge and homestead. Head out torwards Wandering Pingelly Road and visit Hotham Ridge Organic Wines Cellar Door. Head down York-Williams Road and stay the night at Gelfro Organic Farmstay where you can see where some of the regions best organic grass-fed lamb and oats are produced. Stay the night here and take some home with you.
Day Two
Meander through the remarkable collection of historical buildings filled with memorabilia and vintage vehicles at Jessie Martin's Museum (by appointment).  Enjoy morning tea at the WIliams Woolshed and browse the many local preserves and wines available for purchase in "The Larder". Try on quality woollen garments at the "Woolstation" and discover the story of wool from the Sheep's back to ours in the "Shearer's Yarn" Museum. Head out to towards Quindanning via picturesque farm land and enjoy a delicous chef-prepared lunch and regional wine in the gardens of the historic Quindanning Hotel. Spend some time here before setting off to Boddington. Enjoy a delicous coffee and home-cooked afternoon tea in one of the cafes before checking out the Len Zuks scuptures in the Gardens of the Boddington Old School and along the Main Street of Boddington before embarking on a safe journey home.
Dryandra Country Visitor Centre (Narrogin)
(08) 9881 2064
Corner Park and Fairway Street, Narrogin WA 6312
Other Links
Marradong Trails

In the heart of the Darling Ranges, explore a wilderness within reach. 90 minutes from Perth. A million miles from the hustle & bustle.

Experience Perth

Comprehensive information on the Perth region including destinations, things to see and do, accommodation and tours.

Be trail ready for Marradong Trails - Food, Wine & Culture
Here is everything you need to know before visiting this trail.
Length
337 km from Armadale return. 271km loop from North Bannister. 3 hour 50 minute drive time
What To Pack
Group D (Drive trails) required.
What To Pack
Group D (Drive trails)
Research your trip well in advance.  Good preparation is essential as distances in Western Australia are huge and facilities are limited.  Visit the website associated with each drive trail for in-depth travel information.
Carry maps, spare parts, a first aid kit and plenty of food and water to last your journey
Visit the 'Travelling in Outback Western Australia' website for information regarding travelling in the Outback.  Permits may need to be arranged in advance to enter into some areas which are on private property.
Trail Start
Albany Highway, Armadale
Trail End
Albany Highway, Armadale
Hazards & Warnings
Fire Hazard April to October
Facilities
Access without assistance for the Disabled
BBQ Facilities
Cafe
Camping
Car Park
Child Activities
Dog Friendly
Interpretive Centre
Parking for Disabled
Picnic Area
Public Telephone
Public Toilet
Shaded Area
Sheltered Area
Shop
Toilet Facilities for Disabled
Visitor Information Centre
Best time of year
All year round
Trail Access
Road to North Bannister and road to Wandering
Prohibited Items
No trespassing in farmer's paddocks


Complete Marradong Trails - Food, Wine & Culture to earn badges and points!
Earn points and badges and become a "TrailsWA Expert" by completing trails and leaving reviews.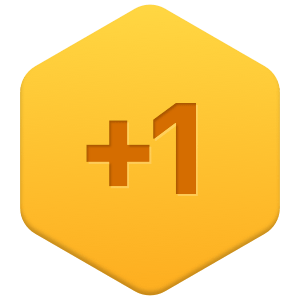 Earn 1 point towards
your TrailsWA level

Be the first to review Marradong Trails - Food, Wine & Culture
We love to hear from people who've been on our Western Australian trails, so it would be most appreciated it if you wanted to leave a review.
Add your review of Marradong Trails - Food, Wine & Culture
Supported by great organisations
Trails are free and bring so many benefits to our community by providing opportunities to have fun, get fit, socialise, explore and challenge yourself. But they also have to be managed and maintained which only is made possible through terrific sponsors, donations and/or volunteering.

View 6 Photos of Marradong Trails - Food, Wine & Culture
Upload your photo of Marradong Trails - Food, Wine & Culture
Report a Problem
You are reporting a problem for Marradong Trails - Food, Wine & Culture. Please be as detailed as possible to help us appropriately identify and address the issue.