Trails WA supports the seven principles recommended by Leave No Trace Australia for minimising your impacts when using the trails.
Learn more
About Marradong Trails - Country Kids
Day 1
On the way to Boddington stop at the Riverside Roadhouse for refreshments where you can meet the alpacas. Spend some time in the township of Boddington where
you can set up camp in the Bodington Caravan Park or treat yourself to some more comfortable accomodation in the spacious and convenient Policemans Cottage .
Take bike rides along the picturesque Hotham River, take a bush walk on the Tullis Bridge walk trail, or cycle, scooter or walk the 2km Ranford Pool River Walk. Embark on a a journey of discovery at the Boddington Interpretive Centre where you can experience the stories, history and artifacts from the Shire of Boddington. Check out the Len Zuks scuptures in the Gardens of the Boddington Old School, the Boddington Memorial Park and along the Main Street of Boddington.Take a drive to the beautiful hamlet of Quindanning via the meandering and scenic Lower Hotham Road. This road will take you straight through the centre of South 32's Bauxite Mining operations. Along the way you will pass under the longest overland Conveyor Belt in the southern hemisphere which takes the iron ore to the proccessing plant in Pinjarra. Have lunch at the family-friendly Quindanning Hotel and spend the night at a local farmstay.
Day 2
Head to Williams via Harvey-Quindanning Road and visit the Williams Woolshed for a hearty lunch, some retail therapy and a tour of the Shearer's yarn shearing museum.
After lunch treat yourself and the kids to a play at the newly built Williams Lions Park. Enjoy the new nature play facilities and take a photo with the Numbat sculpture. Before heading to Dryandra, book into see Jesse Martin's Historical Village, a unique collection from yesteryear. Drive to Dryandra Woodlands.
Day 3
Enjoy camping, picnicking, bushwalking and birdwatching here for a day or two and book in for the Barna Mia Nocturnal Wildlife Experience. Leave Dryandra and spend some time enjoying the scenery and Nature and Heritage Trail in Wandering en route back to Perth.
Dryandra Country Visitor Centre (Narrogin)
(08) 9881 2064
Corner Park and Fairway Street, Narrogin WA 6312
Other Links
Destination Perth

Comprehensive information on the Perth region including destinations, things to see and do, accommodation and tours.

Be trail ready for Marradong Trails - Country Kids
Here is everything you need to know before visiting this trail.
Length
366 km from Armadale return. 300km loop from North Bannister. 4 hour 30 minute drive time
What To Pack
Group A (Urban trails or short trails near facilities) required.
What To Pack
Group A (Urban trails or short trails near facilities)
Full large water bottle per person.
Sun hat or bike helmet (compulsory in WA).
Sunglasses, sunscreen (30+) and insect repellant.
Clothes to suit the activity and potential weather conditions (See suggestions below).
Binoculars and camera (optional).
Trail Start
Albany Highway, Armadale
Trail End
Albany Highway, Armadale
Hazards & Warnings
Fire Hazard April to October
Facilities
BBQ Facilities
Cafe
Camping
Car Park
Child Activities
Dog Friendly
Interactive Centre
Interpretive Centre
All accessible parking
Picnic Area
Public Telephone
Public Toilet
Shaded Area
Sheltered Area
Shop
All accessible toilet facilities
Visitor Information Centre
Best time of year
August to September for wildflowers and canola fields, April to November for hiking.
Trail Access
Road to Bannister and road to Boddington
Prohibited Items
No trespassing in farmer's paddocks


Complete Marradong Trails - Country Kids to earn badges and points!
Earn points and badges and become a "TrailsWA Expert" by completing trails and leaving reviews.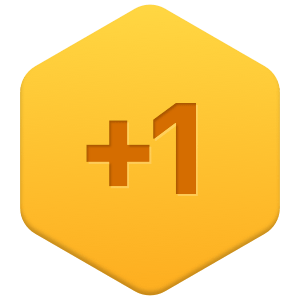 Earn 1 point towards
your TrailsWA level

Be the first to review Marradong Trails - Country Kids
We love to hear from people who've been on our Western Australian trails, so it would be most appreciated it if you wanted to leave a review.
Add your review of Marradong Trails - Country Kids
Supported by great organisations
Trails are free and bring so many benefits to our community by providing opportunities to have fun, get fit, socialise, explore and challenge yourself. But they also have to be managed and maintained which only is made possible through terrific sponsors, donations and/or volunteering.

View 14 Photos of Marradong Trails - Country Kids
Upload your photo of Marradong Trails - Country Kids
Report a Problem
You are reporting a problem for Marradong Trails - Country Kids. Please be as detailed as possible to help us appropriately identify and address the issue.