Marradong Trails - Country Kids
Details for trail on a map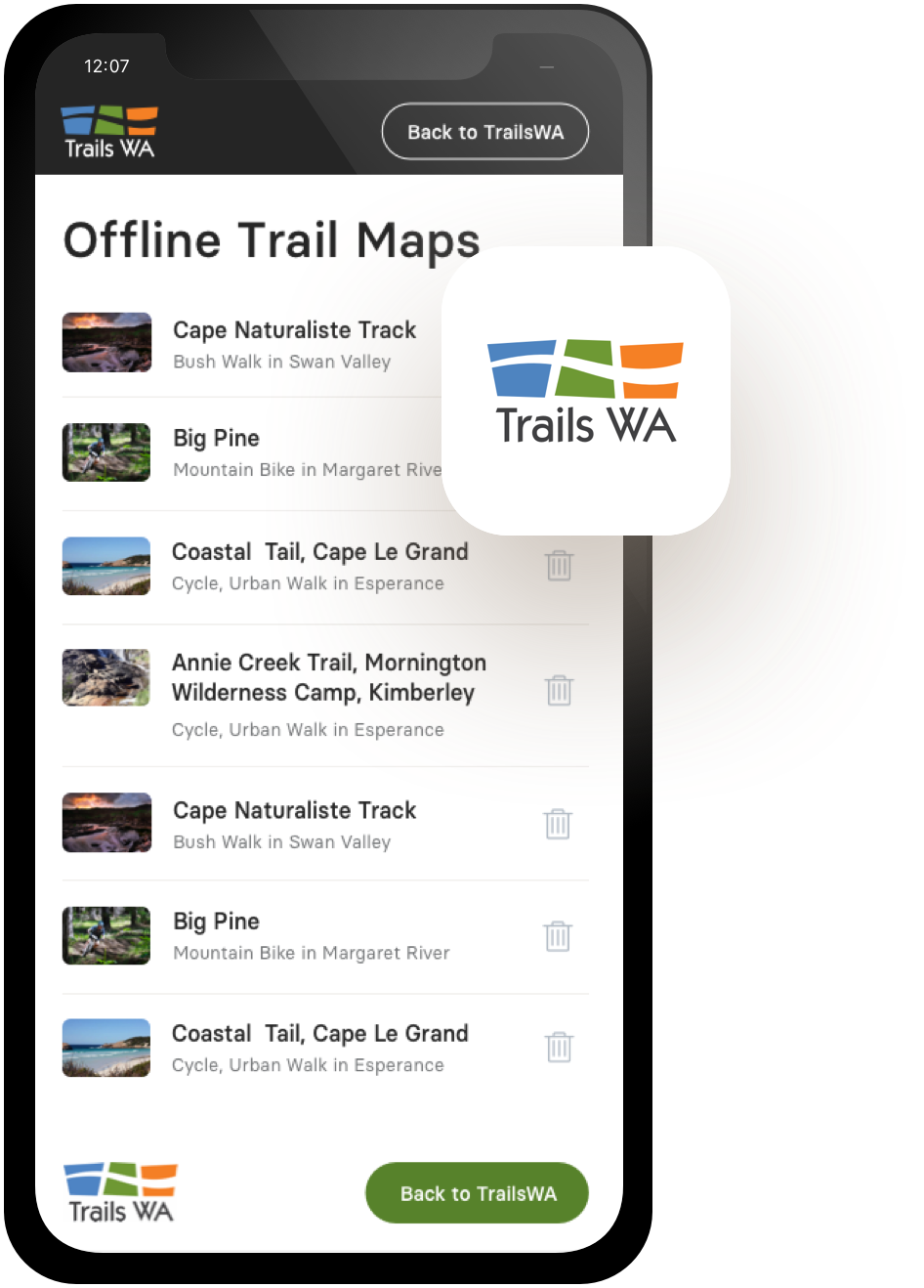 Offline Maps
TrailsWA Now supports Offline Maps. Follow the instructions below to save trail maps to your phone.
Visit trailswa.com.au on your mobile Our Offline Maps will require you to be connected to trailswa.com.au using the device you intend to take on your trip.

Add to Home Screen Save the trailswa.com.au webpage to your home screen.

Find your trail, and Save Offline Via the bookmark saved to your devices home screen, explore our trails and find the one you want - select "Save this map to use offline". You will need to be connected/online at this point.
The Wandering Community Resource Centre is open 8.30 to 4.00 on Mon to Thu for tourist information, light refreshments and barista coffee
Commencing at the Wandering Caravan Park, learn bout the town's rich history and native flora and fauna on interpretive boards dotted along the track.
Situated 15km out of the Wandering town on the Wandering-Pingelly Road the Codjatotine History Boards are a reminder of the early development of the district via displays and information boards. This stop is a interesting look at the regions' beginnings and offers picnic spots and public toilets.
Take a break at the community rest area.
Grab lunch along the way
Commencing at the Wandering Caravan Park, learn bout the town's rich history and native flora and fauna on interpretive boards dotted along the track.
Dryandra Woodland is one of the most significant conservation areas in WA. Home to an array of endangered native flora and fauna, including the Numbat, Bilby, Tawny Frogmouth Owls and the Woylie, the woodlands encompass 27,000 hectares of pristine bush, walking trails, campsites, chalets and activities including the Barna Mia Nocturnal Tour.
On arrival, you are greeted by John and Lisa who will direct you to your accommodation. They are also a valuable source of information on birds and animals in the woodland and activities in and around the village. Your cottage will have been meticulously prepared for your comfort and convenience. After you have unloaded your gear and settled in, sit on the porch and contemplate your surroundings. The paddock out front has kangaroos, currawongs and magpies. It is peaceful and relaxing.
The Congelin campground offers 8 caravan bays and a group camping area with room for approximately 30 campers. Camping fees apply. Facilities available are toilets, barbecue shelters with gas BBQs, picnic tables at each site and open ring fire pits. Do not light fires between the dates stated at the campsite.

A small water tank is available for use but water supply and quality are not guaranteed. Visitors should bring their own water.

The campground is a great place to see marsupials and birds but please do not feed them.
Gnaala Mia offers 27 caravan bays and eight tent sites across two separate loops. Camping fees apply.

Facilities available are barbecue shelters with gas barbecues, toilets and each campsite has a picnic table and an open fire pit. Fires are not permitted between the dates stated at the campsite.

There are water tanks attached to the barbecue shelters but water availability and quality cannot be guaranteed. Visitors are encouraged to bring their own water.

A three-kilometre walk trail begins at the information shelter and passes around the campground to an old fire lookout.

Gnaala Mia is located on Godfrey Road, one kilometre west of the York-Williams Road.

The campground is a great place to see marsupials and birds, but please do not feed them.
Take a guided nocturnal tour in the beautiful Dryandra Woodlands, a sanctuary that is home to some of Western Australia's most unique and endangered native critters, including the Numbat, Bilby, Woylie and Quenda.

The tour begins with an informational presentation about the native inhabitants followed by a guided tour of the sanctuary, using night lights to get up close and personal with Dryandra's most unique residents.
Phone (08) 9881 9200 for tour times and bookings.
Gelfro is a certified Organic Farm Stay tucked away in a picturesque part of the Upper Great Southern.
This unique collection of memorabilia from the Williams district (and others) has been compiled by passionate local farmer, Jesse Martin. The project began in 1976, with the building of a replica inn, complete with original fittings and has grown to encompass a general store and other replica buildings, farm machinery and an extensive collection of various paraphernalia. Located on 4ha of the family farm, this private collection is available for viewing by appointment only, a donation to cancer research is asked as entry fee. For further information and bookings phone 9885 1118.
The Williams Woolshed comprises of retail stores and a 100+ seat café. We are open 7 days a week 8am to 4pm. Offering a great variety of retail stores.
Nestled on the banks of the Williams River, and ideally located on the busy Albany Highway is the Shire of Williams' latest and newest nature play area that has recently undergone a significant redevelopment and facelift.
The Park boasts a Flying Fox, nature play areas for all ages and abilities, bespoke shade structures with banksia leaf patterns, new BBQs, seating and picnic areas.
The timber and rocks throughout the Park have been sourced locally, giving the Park a distinctive rural theme. Shaded grassy areas are the ideal spot to have a picnic, kick a footy or play family cricket.
The Park is ideally located adjacent to the Williams Sport and Recreation area which gives additional areas to run around and burn up some energy before embarking on the next part of your journey.
Why not grab a coffee and a bite to eat from one of the roadhouses or cafes in town and head to the Park for a visit - you will not be disappointed.
The Williams Community Resource Centre is open 9.00 to 4.00 on Mon to Fri for tourist information.
The Quindanning Hotel is one of the most easily recognisable historic buildings in the district, and one that is still very much in use today. With it's generous use of Jarrah panelling, open wood fires (during winter), quiet location, large gardens and long verandahs, the Quindanning Hotel is ideal for a weekend or mid-week getaway.
Come and relax at a beautiful, rustic, self-contained cottage farm-stay, located on a bio-dynamic organic farm near Williams, only two hours south of Perth
The largest overland conveyor belt in the southern hemisphere crosses the Lower Hotham Road here. Red bauxite rock is transported along this conveyor belt for more than 50 kms, to a refinery near the town of Collie, where it is turned into aluminium powder. The conveyor belt can be viewed from a lookout off Red Hill Rd, located off Pinjarra-Williams Road.
Discover interesting facts about the South 32 Bauxite Mining operations in Boddington.
The townsite of Boddington links via a walking trail to Tullis Bridge along the Rail Reserve and is approximately a 16km return trip along the river, through open paddocks and fields and timber reserves. Out at Tullis Bridge, a separate 3km walk trail has been created that takes you around the bridge and surrounding river. Walkers will enjoy bird watching, wildflowers in season and stunning scenery. Lots of natural shady areas are available for the day tripper to stay and enjoy lunch or a snack while taking in the natural environment of Tullis Bridge. Tullis Bridge is located approximately 9 km's out of Boddington. The bridge was built in 1912 in the trestle style and was used to link the railway line from Pinjarra to Narrogin for use by the timber industry up until 1968. Tullis Bridge now remains as two separate structures at either side of the riverbank as it was set alight in the early 1990s by some campers in the area. The drive out to Tullis Bridge along Morts Road offers some magnificent vistas, taking you past the back of the BHP Boddington Bauxite Mine, Marradong Reserve, olive groves and orchards.
Ranford Pool is one of those special spots the locals would prefer you did not know about. It is one of the most beautiful spots in the Peel Region for a picnic and a nice and easy 4km return walk. Starting from Lions Weir in Boddington, this trail follows the Hotham River to historic Ranford Pool. Fishing, canoeing and birdwatching can be enjoyed in this part of the river. The walk follows the line of the old railway and the Hotham River and winds its way through paperbark tree forests, past Long Donkey Farm and passes by scenic rural paddocks. The first part of the walk is fully paved, wide enough for push bikes, horses, prams and wheelchairs and takes in the scenery along the river's edge along to the Hotham Valley Bridge. Once you have passed the bridge the path reverts to a more natural state and ends up as a narrow walking trail only. The water hole is a deeper part of the river created when the Tannin Factory was operational in the early 1970's, and is quite popular with the local children as a swimming hole. The walk trail is signposted along its length and also has informative signs on the different bird species and fish species you can experience. *Please note this trail starts at the Boddington Memorial Park near the caravan park.
In 2017 the old school in Boddington was refurbished to accommodate a new visitor and interpretive centre that included information about the town's history, environment, railways and people. The Boddington Visitor and Interpretive Centre is located off Wuraming Ave and is situated with out Library and the Rusty Camp Oven Cafe, just across from the Hotham River. Here, you can find information about the town's history, environment, railways and people. With interactive displays, brouchers on the region and friendly staff, the centre provides a one-stop shop for visitors looking to learn more about the town and what they can do during their visit.

Hours of operation:
Tuesday - Friday: 9.30am - 4.00pm
Saturday: 9.00am - 1.00pm

The centre is currently closed Sunday, Monday & public holidays.

(08) 9883 4999
Relax in the new recreational precinct along the shores of the beautiful Hotham River
Nature-based park with breathtaking views designed for camping and caravanning.
6000 Acres to explore. Springhill offers three separate and unique buildings to accommodate a variety of needs.
Motel accommodation with 9 rooms with a TV, microwave, tea & coffee facilities, toaster and kettle as well as its own en-suite.
Boddington boasts numerous sculptures and public art installations. Most are the creations, of Len Zuks, an acclaimed West Australian and international artist. Several of his sculptures are also scattered around the district. Visit the Boddington Interpretive Centre for more details.
Venture in to Australia's largest goldmine on a guided tour
Trails WA supports the seven principles recommended by Leave No Trace Australia for minimising your impacts when using the trails.
Learn more
About Marradong Trails - Country Kids
Day 1
On the way to Boddington stop at the Riverside Roadhouse for refreshments where you can meet the alpacas. Spend some time in the township of Boddington where
you can set up camp in the Bodington Caravan Park or treat yourself to some more comfortable accomodation in the spacious and convenient Policemans Cottage .
Take bike rides along the picturesque Hotham River, take a bush walk on the Tullis Bridge walk trail, or cycle, scooter or walk the 2km Ranford Pool River Walk. Embark on a a journey of discovery at the Boddington Interpretive Centre where you can experience the stories, history and artifacts from the Shire of Boddington. Check out the Len Zuks scuptures in the Gardens of the Boddington Old School, the Boddington Memorial Park and along the Main Street of Boddington.Take a drive to the beautiful hamlet of Quindanning via the meandering and scenic Lower Hotham Road. This road will take you straight through the centre of South 32's Bauxite Mining operations. Along the way you will pass under the longest overland Conveyor Belt in the southern hemisphere which takes the iron ore to the proccessing plant in Pinjarra. Have lunch at the family-friendly Quindanning Hotel and spend the night at a local farmstay.
Day 2
Head to Williams via Harvey-Quindanning Road and visit the Williams Woolshed for a hearty lunch, some retail therapy and a tour of the Shearer's yarn shearing museum.
After lunch treat yourself and the kids to a play at the newly built Williams Lions Park. Enjoy the new nature play facilities and take a photo with the Numbat sculpture. Before heading to Dryandra, book into see Jesse Martin's Historical Village, a unique collection from yesteryear. Drive to Dryandra Woodlands.
Day 3
Enjoy camping, picnicking, bushwalking and birdwatching here for a day or two and book in for the Barna Mia Nocturnal Wildlife Experience. Leave Dryandra and spend some time enjoying the scenery and Nature and Heritage Trail in Wandering en route back to Perth.
Be trail ready for Marradong Trails - Country Kids
Here is everything you need to know before visiting this trail.
Length
366 km from Armadale return. 300km loop from North Bannister. 4 hour 30 minute drive time
What To Pack
Group A (Urban trails or short trails near facilities) required.
What To Pack
Group A (Urban trails or short trails near facilities)
Full large water bottle per person.
Sun hat or bike helmet (compulsory in WA).
Sunglasses, sunscreen (30+) and insect repellant.
Clothes to suit the activity and potential weather conditions (See suggestions below).
Binoculars and camera (optional).
Trail Start
Albany Highway, Armadale
Trail End
Albany Highway, Armadale
No bushwalking experience required. Flat even surface with no steps or steep sections. Suitable for wheelchair users who have someone to assist them. Walks no greater than 5km.
Hazards & Warnings
Fire Hazard April to October
Facilities
Access without assistance for the Disabled
BBQ Facilities
Cafe
Camping
Car Park
Child Activities
Dog Friendly
Interactive Centre
Interpretive Centre
Parking for Disabled
Picnic Area
Public Telephone
Public Toilet
Shaded Area
Sheltered Area
Shop
Toilet Facilities for Disabled
Visitor Information Centre
Best time of year
August to September for wildflowers and canola fields, April to November for hiking.
Trail Access
Road to Bannister and road to Boddington
Prohibited Items
No trespassing in farmer's paddocks


Complete Marradong Trails - Country Kids to earn badges and points!
Earn points and badges and become a "TrailsWA Expert" by completing trails and leaving reviews.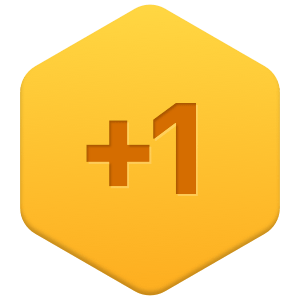 Earn 1 point towards
your TrailsWA level

Be the first to review Marradong Trails - Country Kids
We love to hear from people who've been on our Western Australian trails, so it would be most appreciated it if you wanted to leave a review.
Add your review of Marradong Trails - Country Kids
Supported by great organisations
Trails are free and bring so many benefits to our community by providing opportunities to have fun, get fit, socialise, explore and challenge yourself. But they also have to be managed and maintained which only is made possible through terrific sponsors, donations and/or volunteering.

View 20 Photos of Marradong Trails - Country Kids
Upload your photo of Marradong Trails - Country Kids
Report a Problem
You are reporting a problem for Marradong Trails - Country Kids. Please be as detailed as possible to help us appropriately identify and address the issue.