Inlet Drive Cycle Path, Denmark
Details for trail on a map
Denmark River Mouth at the heritage railway bridge on Hollings Rd in Denmark which is 420km (4.5 hours) south of Perth
Ocean Beach Road, Denmark WA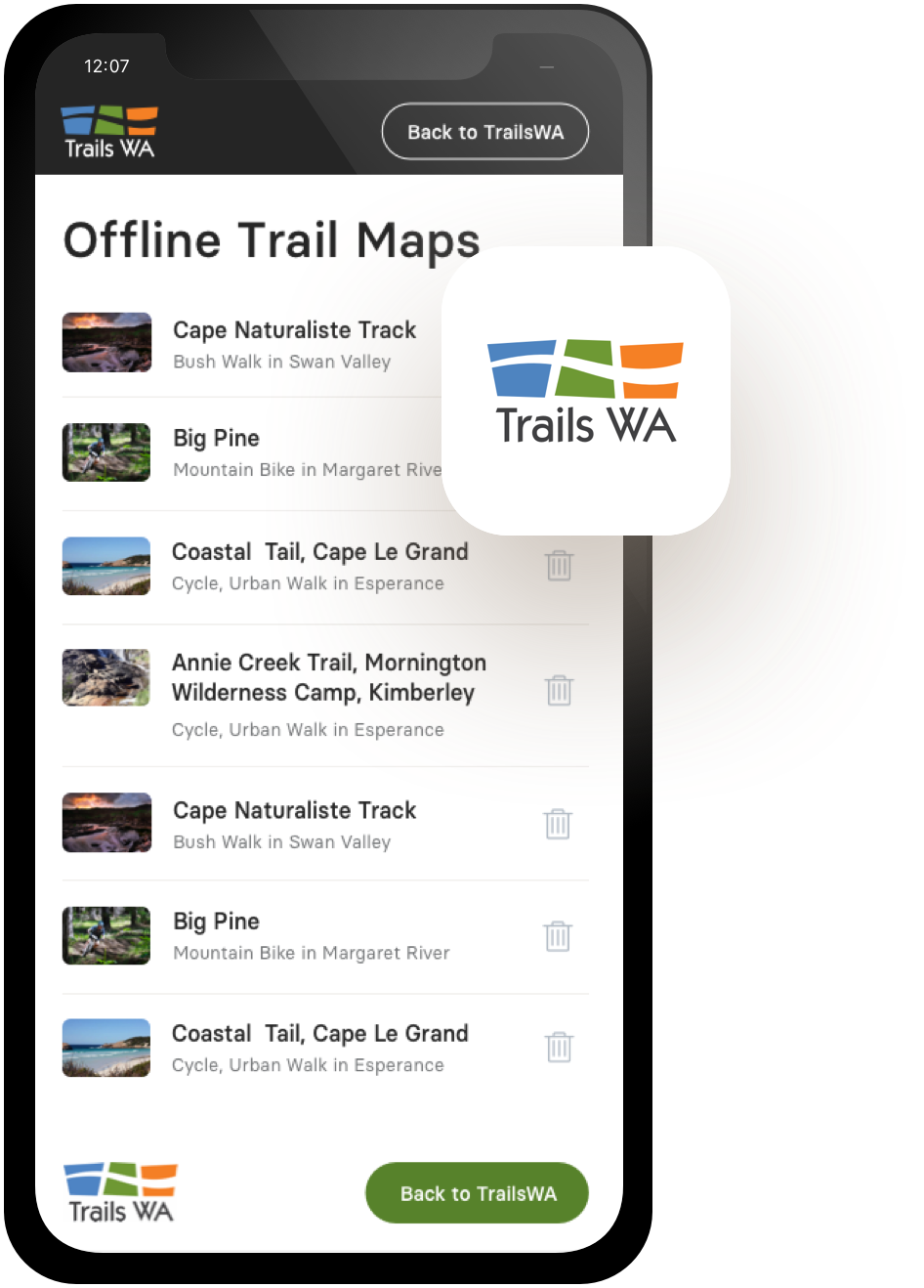 Offline Maps
TrailsWA Now supports Offline Maps. Follow the instructions below to save trail maps to your phone.
Visit trailswa.com.au on your mobile Our Offline Maps will require you to be connected to trailswa.com.au using the device you intend to take on your trip.

Add to Home Screen Save the trailswa.com.au webpage to your home screen.

Find your trail, and Save Offline Via the bookmark saved to your devices home screen, explore our trails and find the one you want - select "Save this map to use offline". You will need to be connected/online at this point.
Denmark River Mouth Caravan Park offers Wilson Inlet frontage caravan sites, camping and cabin accommodation. Water sports equipment and boats can be hired and the Wilson Inlet tour boat departs from the caravan shop.
Poison Point lookout and rest point, with stunning views over the Wilson Inlet to Mt Hallowell. Excellent spring wildflowers and good birding.
Trails WA supports the seven principles recommended by Leave No Trace Australia for minimising your impacts when using the trails.
Learn more
About Inlet Drive Cycle Path, Denmark
The Inlet Drive Cycle Path follows Inlet Drive from the Denmark River Mouth caravan park to the junction with Ocean Beach, near Weedon Hill. It is an easy family-friendly dual-use cycle and footpath, with lovely Wilson Inlet outlooks at Poison Point, and travelling through residential and open bushland.
Facilities along the way include a picnic gazebo and public toilets at the foreshore reserve near Denmark river mouth caravan park, and a rest bench with a lookout over Wilson Inlet to Mount Hallowell at Poison Point. Denmark River Mouth Caravan Park is located at the start of the trail.
Pockets of native bushland along the way boasts stunning wildflowers and good birdlife, and water birds can be seen from the foreshore reserves along the way.
The cycle path links with the Mokare Heritage Trail, the Denmark-Nornalup Heritage Rail Trail, the Munda Biddi Trail and the Ocean Beach Cycleway, so alternative routes are possible to make this a circular route, or to extend the cycle to Ocean Beach or to the east of Denmark.
Other Links
Australia's South West

Comprehensive information on the South West region including destinations, things to see and do, accommodation and tours.
Be trail ready for Inlet Drive Cycle Path, Denmark
Here is everything you need to know before visiting this trail.
Time / Duration
Up to 1 hour, but can be extended by chosing alternative routes and distances.
Length
4kms one way, but can be extended with combination with other cycle paths.
What To Pack
Group A (Urban trails or short trails near facilities) required.
What To Pack
Group A (Urban trails or short trails near facilities)
Full large water bottle per person.
Sun hat or bike helmet (compulsory in WA).
Sunglasses, sunscreen (30+) and insect repellant.
Clothes to suit the activity and potential weather conditions (See suggestions below).
Binoculars and camera (optional).
Additional Useful Items
camera
Trail Start
Denmark River Mouth at the heritage railway bridge on Hollings Rd in Denmark which is 420km (4.5 hours) south of Perth
Trail End
Ocean Beach Road, Denmark WA
No bushwalking experience required. Flat even surface with no steps or steep sections. Suitable for wheelchair users who have someone to assist them. Walks no greater than 5km.
Likely to be a fire road or wide single track with a gentle gradient, smooth surface and free of obstacles. Frequent encounters are likely with other cyclists, walkers, runners and horse riders. For beginner/novice cyclists in good health with basic bike skills. Suitable for most bikes.
Rider may encounter narrow, loose, soft, rocky or slippery sections and hills with short steep sections. Recommended for riders of intermediate skill level.
Difficulty Notes
Most of the cycle pathway is very easy, some slight inclines.
Hazards & Warnings
Beware of snakes, especially December - April. Some sections of the path can be uneven or with slip/trip hazards. Dual-use path is used by walkers and cyclists
Facilities
Access with assistance for the Disabled
Bicycle Path
Cafe
Camping
Car Park
Child Activities
Dog Friendly
Interpretive Centre
Lookouts
Parking for Disabled
Picnic Area
Public Telephone
Public Toilet
Shaded Area
Sheltered Area
Shop
Toilet Facilities for Disabled
Water Access Points
Best time of year
All year round
Prohibited Items
No horse riding


Complete Inlet Drive Cycle Path, Denmark to earn badges and points!
Earn points and badges and become a "TrailsWA Expert" by completing trails and leaving reviews.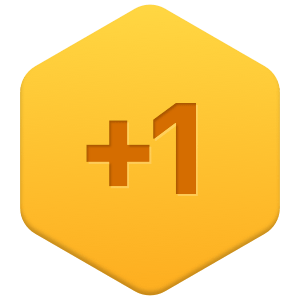 Earn 1 point towards
your TrailsWA level

Be the first to review Inlet Drive Cycle Path, Denmark
We love to hear from people who've been on our Western Australian trails, so it would be most appreciated it if you wanted to leave a review.
Add your review of Inlet Drive Cycle Path, Denmark
Supported by great organisations
Trails are free and bring so many benefits to our community by providing opportunities to have fun, get fit, socialise, explore and challenge yourself. But they also have to be managed and maintained which only is made possible through terrific sponsors, donations and/or volunteering.

Inlet Drive Cycle Path, with Wilson Inlet views.
Wilson Inlet and Mt Hallowell views from Inlet Drive Cycle Path. Easy, family-friendly cycle and walk path from Denmark town along the Wilson Inlet foreshore.
Gazebo and picnic facilities at foreshore reserve on Inlet Drive Cycle path
Foreshore Reserve near the Denmark River Caravan Park, with gazebo, picnic tables and public toilets. Inlet access and beautiful water views.
Tree Hovea (Hovea elliptica) in bushland along the Inlet Drive Cycle path.
Tree Hovea abundant in bushland along the Inlet Drive Cycle Path flowering in spring. Excellent wildflowers and birdlife, with unusual granite outcrop features.
Wilson Inlet foreshore
Beautiful water views along the Wilson Inlet foreshore, from the Inlet Drive Cycle Path, southern end of Campbell Road.
View 4 Photos of Inlet Drive Cycle Path, Denmark
Upload your photo of Inlet Drive Cycle Path, Denmark
Report a Problem
You are reporting a problem for Inlet Drive Cycle Path, Denmark. Please be as detailed as possible to help us appropriately identify and address the issue.