Details for trail on a map
The trail starts and ends at the corner of SW Hwy and Johnston Rd, Yarloop, but could be started anywhere along the loop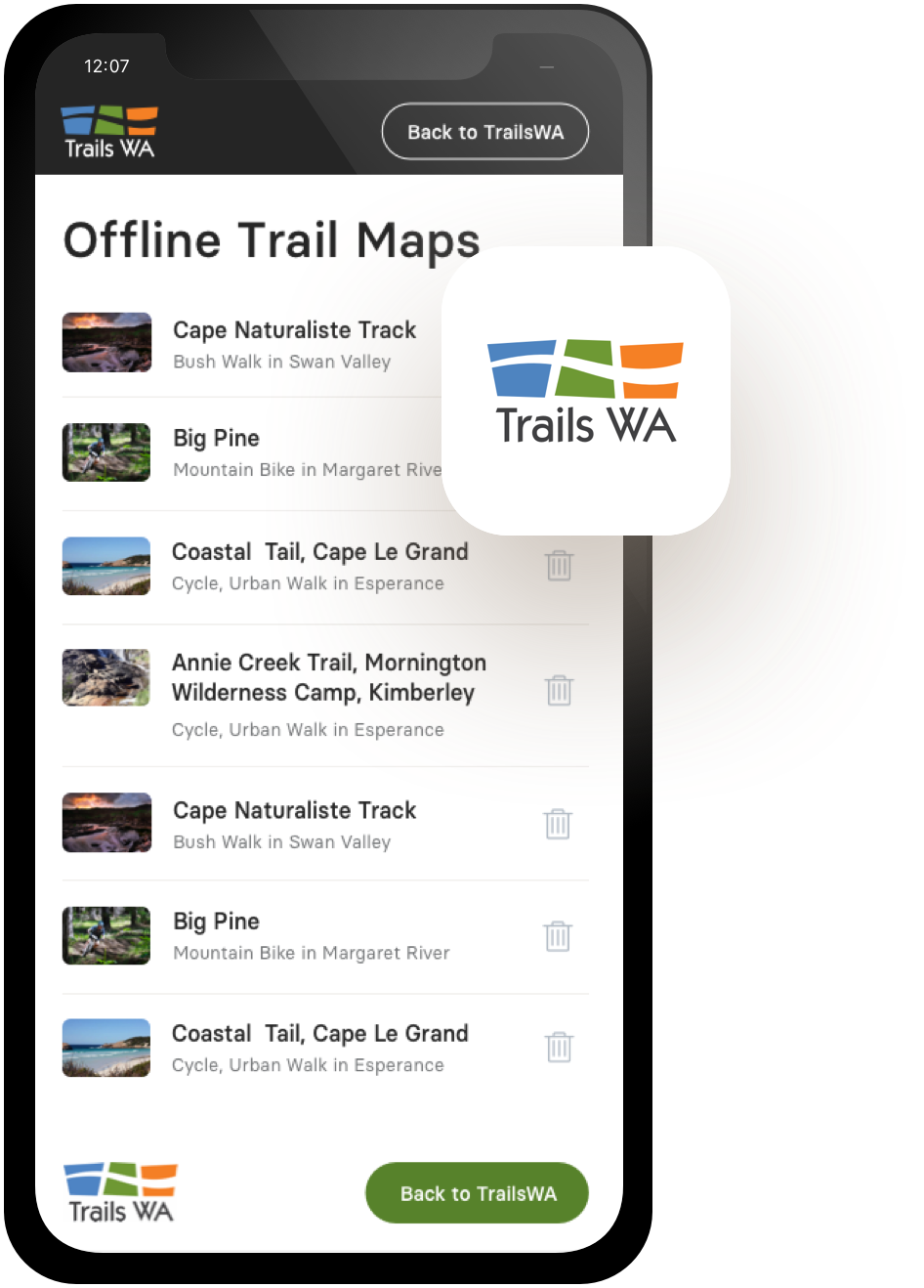 Offline Maps
TrailsWA Now supports Offline Maps. Follow the instructions below to save trail maps to your phone.
Visit trailswa.com.au on your mobile Our Offline Maps will require you to be connected to trailswa.com.au using the device you intend to take on your trip.

Add to Home Screen Save the trailswa.com.au webpage to your home screen.

Find your trail, and Save Offline Via the bookmark saved to your devices home screen, explore our trails and find the one you want - select "Save this map to use offline". You will need to be connected/online at this point.
Yarloop - Take the SW Hwy out of Perth and pick up the trail at Johnston Rd, Yarloop.
For many years Yarloop was the home of a large timber mill and steam workshop. The timber mill has since closed and tragically the rail workshops were lost in the 2016 bush fires, but the mosaic entry statement is a reminder of the towns rich history.
It is safe to pull over on the side of the road to view this artwork.
Head back to the SW Hwy or follow the map through surrounding farmland to the next stop; Cookernup.
Cookernup - The tiny community of Cookernup is accessed via Riverdale Rd (Opposite the Logues Brook Dam turnoff)
This beautiful art work, created by local artist Anthea Ward, depicts the tree lined streets and local fauna. The colours are representative of the changing landscape through the four seasons.
There is a small gravel parking bay provided and but no toilets.
From here, continue east along Riverdale Rd to the SW Hwy and on to Harvey

There is a lovely mosaic artwork at the front of the Harvey Visitor Centre created by local high school students with some guidance from Anthea Ward who created many of the other mosaics and murals around the shire.
While you are here, you may like to take a stroll around the Stirling's Cottage Garden's located behind the Visitor Centre or purchase some refreshments from the cottage kitchen. Public toilets and plenty of parking are available at this location.

Continue down the SW Hwy to Harvey and turn into Uduc Rd (pronounced, 'you duck') The Harvey entrance statement, another of Anthea Ward's works is a short distance down the road. Harvey is home to lots of milking cows, orange orchards and the Harvey Fresh Juice factory. The entry statement fittingly includes cows, oranges and grapes, although since this piece was created there are not so many grape growers left. Safe parking is available on the side street.
Drive a little bit further down Uduc Rd and park at the shops. One side of the road features several large murals featuring past and present aspects of life in the Harvey Shire and the Harvey 'Take Your Seat' decorated concrete sofa.
The murals, created by Anthea Ward, are absolutely stunning and incorporate small sections of mosaic work and snippets of history.
Follow the map to Brunswick or head back to the SW Hwy and head to Brunswick from there

The newest addition to the trail is this amazing colourful mosaic work completed by Anthea Ward with the assistance of local school children. If you look close you will see the children's' handprints in the petals of the huge colour burst flowers.
Heading south, there is plenty of room to pull over on the side of the road to view this masterpiece up close.
From here continue on into the middle of town


An amazing life size trooper, in full uniform riding his galloping horse. You will find this stunning piece out the front of the Brunswick Town Hall on the west side of the Hwy
The southern entry statement to Brunswick depicts the black and white friesian milking cows heading home across the paddock to the milking shed each day.
From Brunswick follow the map to Clifton Park
The Clifton Park mosaic can be found on Lucy Victoria Avenue and depicts the beautiful red and green Kangaroo Paw.
Continue on Old Coast Rd until it joins the Forest Hwy and watch out for the sign to Binnigup
The Binningup entry statement is constructed from 300 hand sculpted clay fish sitting on a stainless steel 'boat'. Each fish is hand painted in tones of yellow and gold, making a stunning sight as you come into the town.
There is a car park just up the road where you can safely park and walk back to have a close up look at the fish.
Head back to the Forest Hwy and north towards Myalup

This tiny coastal town is a popular fishing spot with locals and those who holiday there, so fittingly the Myalup entry statement depicts some of the varieties of fish that are frequently caught there.
Parking here is tricky so make sure you are right off the road.
This is the last of the mosaics and murals. From here you can either head back to Yarloop and home from there or continue north towards Mandurah.

Trails WA supports the seven principles recommended by Leave No Trace Australia for minimising your impacts when using the trails.
Learn more
About Harvey Art Trail
This 140 km long drive trail will take you all the way from the scarp to the coast and back again on a journey that is rich in history and passes through some stunning rural scenery. All roads along the trail are sealed and suitable for all vehicles.
The Harvey Art Trail can be driven in either direction and even split into the coastal and inland sections if time dictates. Download the map attached before you head off.
For more information about each location tap the pin on the map
Allow half to a full day to complete this trail. This trail could easily become a full day if you stop for refreshments or do some additional exploring along the way.
There are numerous places to stop for lunch or light refreshments.
Other Links
Australia's South West

Comprehensive information on the South West region including destinations, things to see and do, accommodation and tours.
Be trail ready for Harvey Art Trail
Here is everything you need to know before visiting this trail.
What To Pack
Group D (Drive trails) required.
What To Pack
Group D (Drive trails)
Research your trip well in advance.  Good preparation is essential as distances in Western Australia are huge and facilities are limited.  Visit the website associated with each drive trail for in-depth travel information.
Carry maps, spare parts, a first aid kit and plenty of food and water to last your journey
Visit the 'Travelling in Outback Western Australia' website for information regarding travelling in the Outback.  Permits may need to be arranged in advance to enter into some areas which are on private property.
Trail Start
The trail starts and ends at the corner of SW Hwy and Johnston Rd, Yarloop, but could be started anywhere along the loop
Hazards & Warnings
Take care driving on narrow country roads
Facilities
Because this is a long drive trail, facilities vary from one location to another
Access with assistance for the Disabled
Dog Friendly
Picnic Area
Public Telephone
Public Toilet
Shaded Area
Sheltered Area
Shop
Toilet Facilities for Disabled
Visitor Information Centre
Water Access Points
Best time of year
Any time


Complete Harvey Art Trail to earn badges and points!
Earn points and badges and become a "TrailsWA Expert" by completing trails and leaving reviews.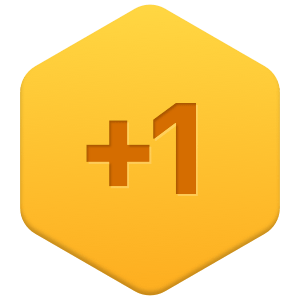 Earn 1 point towards
your TrailsWA level

Be the first to review Harvey Art Trail
We love to hear from people who've been on our Western Australian trails, so it would be most appreciated it if you wanted to leave a review.
Add your review of Harvey Art Trail
Supported by great organisations
Trails are free and bring so many benefits to our community by providing opportunities to have fun, get fit, socialise, explore and challenge yourself. But they also have to be managed and maintained which only is made possible through terrific sponsors, donations and/or volunteering.

Harvey Entrance Statement
Cookernup Entrance Statement
One of the Harvey Main Street Murals
Binningup Entrance Statement
View 4 Photos of Harvey Art Trail
Upload your photo of Harvey Art Trail
Report a Problem
You are reporting a problem for Harvey Art Trail. Please be as detailed as possible to help us appropriately identify and address the issue.