Hamersley Gorge Walk, Karijini NP
Details for trail on a map
Just off Nanutarra Wittenoom Rd, Karijini National Park. 130km from Tom Price, which is 1500km (16 hours) north of Perth
Trails WA supports the seven principles recommended by Leave No Trace Australia for minimising your impacts when using the trails.
Learn more
About Hamersley Gorge Walk, Karijini NP
There are a couple of walks around Hamersley Gorge.
Hamersley Gorge Walk (Class 4) is a 1km, 3 hour return walk. One of the more difficult walks in the Gorge. Swirls of rock sweep down through the gorge and waterfalls rush into tranquil pools.
Hamersley Waterfall Walk (Class 3) is a 400m, 30 minute return trip. This walk begins as steps, allowing access for most visitors. This walk boasts ever changing light and astonishing colours and reflections which highlight the complex geological forces in the landscape.
Karijini is a bushwalker's delight, so while in the area try the many other walks including Knox Gorge Lookout, Knox Gorge, Joffre Lookout, Joffre Falls and Handrail Pool.
Be trail ready for Hamersley Gorge Walk, Karijini NP
Here is everything you need to know before visiting this trail.
Time / Duration
3 hours return
What To Pack
Group B (Bushwalks and/or longer trails) required.
What To Pack
Group B (Bushwalks and/or longer trails)
Minimum 2 litres of water per person per day
Sturdy shoes
Sun hat or bike helmet (compulsory in WA)
Sunglasses, sunscreen (30+) and insect repellant
Binoculars and camera (optional)
Map or guide book where suggested
Snacks and/or lunch depending on length of trail
Clothes to suit the activity and potential weather conditions including a water/windproof jacket
First Aid kit
Additional Useful Items
Take at least 3 litres of water per person.
Roads to Gorge may be closed after heavy rain. Check conditions before travelling.
Trail Start
Just off Nanutarra Wittenoom Rd, Karijini National Park. 130km from Tom Price, which is 1500km (16 hours) north of Perth
Bushwalking experience recommended. Tracks may be long, rough and very steep. Directional signage may be limited.
Hazards & Warnings
During summer, temperatures frequently top 40 degrees Celcius. Carry plenty of water at all times. Flash floods can occur – do not enter gorges if there is rain in the area. If it starts raining when you are in a gorge, leave immediately.
Best time of year
May to October
Fees
Entry fees apply to Karijini National Park - http://parks.dpaw.wa.gov.au/know/fees
Trail Access
Air and road to Tom Price. Road to trail - 4WD recommended.


Complete Hamersley Gorge Walk, Karijini NP to earn badges and points!
Earn points and badges and become a "TrailsWA Expert" by completing trails and leaving reviews.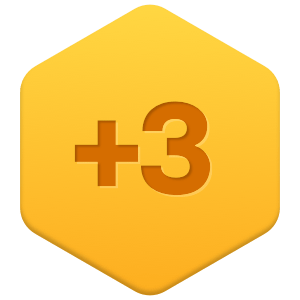 Earn 3 points towards
your TrailsWA level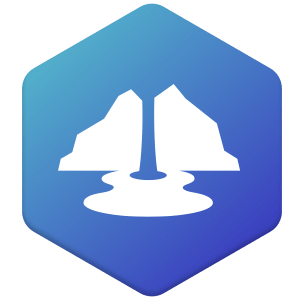 Earn the Waterfalls & Gorges badges when you complete this trail

Be the first to review Hamersley Gorge Walk, Karijini NP
We love to hear from people who've been on our Western Australian trails, so it would be most appreciated it if you wanted to leave a review.
Add your review of Hamersley Gorge Walk, Karijini NP
Supported by great organisations
Trails are free and bring so many benefits to our community by providing opportunities to have fun, get fit, socialise, explore and challenge yourself. But they also have to be managed and maintained which only is made possible through terrific sponsors, donations and/or volunteering.

View 3 Photos of Hamersley Gorge Walk, Karijini NP
Upload your photo of Hamersley Gorge Walk, Karijini NP
Report a Problem
You are reporting a problem for Hamersley Gorge Walk, Karijini NP. Please be as detailed as possible to help us appropriately identify and address the issue.