Trails WA supports the seven principles recommended by Leave No Trace Australia for minimising your impacts when using the trails.
Learn more
About Drapers Gorge Trail, Kennedy Range NP
The Drapers Gorge walk is deceptively easy enough for the first section. So you would think for fast walkers, it would be a mere stroll in the park. The reality is however, very much the opposite. As you progress up the stony watercourse, the harder it gets.
If your aim is to get to the trail's end, obstacles will have to be overcome. There is a lot of scrambling up and down steep loose stony slopes. There are some narrow rock ledges and overhangs to negotiate. Great care should be taken, especially on the upper parts of this trail.
Along the well-marked path, you will come across a series of pools that, after rain maybe full, complete with seasonal waterfalls. You can only imagine the roaring rush of water plummeting down this narrow creek after really heavy rain.       
This is one of six walk trials in the park – Temple Gorge, Honeycomb Gorge, Drapers Gorge, the Escarpment Trail (leading to the top of the range), the Escarpment Base Trail, and Sunrise View.
Be trail ready for Drapers Gorge Trail, Kennedy Range NP
Here is everything you need to know before visiting this trail.
Time / Duration
Up to 1 hour
What To Pack
Group B (Bushwalks and/or longer trails) required.
What To Pack
Group B (Bushwalks and/or longer trails)
Minimum 2 litres of water per person per day
Sturdy shoes
Sun hat or bike helmet (compulsory in WA)
Sunglasses, sunscreen (30+) and insect repellant
Binoculars and camera (optional)
Map or guide book where suggested
Snacks and/or lunch depending on length of trail
Clothes to suit the activity and potential weather conditions including a water/windproof jacket
First Aid kit
Additional Useful Items
Each person needs to carry and drink 3 to 4 litres of water per day of walking;
There is no drinking water in the park.
Walk in groups of at least 3 people in case of emergency; one to stay with the injured person and one to seek help
Trail Start
Draper Gorge carpark, south of the Kennedy Range campsite, 150km from Carnarvon which is 900km (9.5hours) north of Perth
Bushwalking experience recommended. Tracks may be long, rough and very steep. Directional signage may be limited.
Difficulty Notes
rock hopping
Hazards & Warnings
The risks from exposure and dehydration are significant in this area. Carry 3 to 4 litres of drinking water per person
Facilities
Temple Gorge campground is a bush campsite. Camping fees apply. Toilets are provided but there is no water available. To assist visitors, Parks and Wildlife Campground Hosts are usually based at the campground from May to September.
There is a 'communal' fireplace at the Temple Gorge campground. To protect wildlife habitat and the ecology of the national park, please collect wood before getting to the park. Collecting wood in the park is not permitted and personal campfires are strongly discouraged.
Accommodation is available at Gascoyne Junction (Junction Pub and Tourist Park) and at the Mount Augustus Tourist Park
Camping
Car Park
Public Toilet
Best time of year
May to November. Walking is not recommended from December to March when temperatures can exceed 40 degrees Celsius
Fees
No entry fee at this National Park
Trail Access
Road, 2WD gravel road, check road conditions with the Carnarvon Shire
Prohibited Items
No pets permitted


Complete Drapers Gorge Trail, Kennedy Range NP to earn badges and points!
Earn points and badges and become a "TrailsWA Expert" by completing trails and leaving reviews.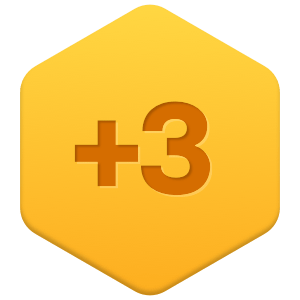 Earn 3 points towards
your TrailsWA level
Earn the Gorges badge when you complete this trail.

Be the first to review Drapers Gorge Trail, Kennedy Range NP
We love to hear from people who've been on our Western Australian trails, so it would be most appreciated it if you wanted to leave a review.
Add your review of Drapers Gorge Trail, Kennedy Range NP
Supported by great organisations
Trails are free and bring so many benefits to our community by providing opportunities to have fun, get fit, socialise, explore and challenge yourself. But they also have to be managed and maintained which only is made possible through terrific sponsors, donations and/or volunteering.

Rocky Outcrops, Drapers Gorge
Rocky Outcrops
Drapers Gorge
Drapers Gorge
Waterhole, Drapers gorge
Waterhole
Rocky path
Climbing the rocky path
End of Drapers Gorge
End of Drapers Gorge
View 5 Photos of Drapers Gorge Trail, Kennedy Range NP
Upload your photo of Drapers Gorge Trail, Kennedy Range NP
Report a Problem
You are reporting a problem for Drapers Gorge Trail, Kennedy Range NP. Please be as detailed as possible to help us appropriately identify and address the issue.