Trails WA supports the seven principles recommended by Leave No Trace Australia for minimising your impacts when using the trails.
Learn more
About Direction Island Heritage Trail
Direction Island sits to the north east of the atoll and is accessible twice a week by the local ferry service from West and Home Islands. The jetty sits adjacent to the Commemorative Sydney Emden 100 Interpretive Gazebo and the Trail Head.
The Trail has a west and east loop, intersected by the Trail Head and Gazebo. The Direction Island Heritage Trail has 25 interpretive panels along its 3.5km course. The island is very flat and well shaded, however the west end of the trail may have palm frond litter.
Direction Island has a wood BBQ, covered picnic tabels and drop toilets. A great place to swim, snorkel and relax, the trail allows walkers a chance to learn about the establishment of the Cable Station, life and times of the Station, the Emden and Sydney WWI story, the Ayesha story, WWII history, military units based on the islands, Catalina flights and more recent history associated with international yachts mooring at the islands.
An easy trail with each loop taking approximately 1 hour, suitable for families and those with moderate fitness levels and abilities. There is no drinking water on Direction Island, and always cover well from the effects of the sun and mosquitos.
Be trail ready for Direction Island Heritage Trail
Here is everything you need to know before visiting this trail.
Length
The trail head forms the beginning of two x 1 hour loop walks for a total 3.5km
What To Pack
Group B (Bushwalks and/or longer trails) required.
What To Pack
Group B (Bushwalks and/or longer trails)
Minimum 2 litres of water per person per day
Sturdy shoes
Sun hat or bike helmet (compulsory in WA)
Sunglasses, sunscreen (30+) and insect repellant
Binoculars and camera (optional)
Map or guide book where suggested
Snacks and/or lunch depending on length of trail
Clothes to suit the activity and potential weather conditions including a water/windproof jacket
First Aid kit
Additional Useful Items
There is no drinking water or food on Direction Island with the ferry returning in the afternoon, all items must be bought with you. Pack a mask and snorkel, plenty of suncream and mosquito spray.
Trail Start
The Direction Island Heritage Trail starts and finishes at the Commemorative Sydney Emden 100 Gazebo, adjacent to the jetty.
No bushwalking experience required. Flat even surface with no steps or steep sections. Suitable for wheelchair users who have someone to assist them. Walks no greater than 5km.
Facilities
There is no paving or hard surfaces on Direction Island. The water tank is unsuitable for drinking water. There is a Wi-Fi hotspot under the main shelter.
BBQ Facilities
Camping
Picnic Area
Public Toilet
Shaded Area
Sheltered Area
Best time of year
All year round
Trail Access
The local ferry service travels to Direction Island every Thursday and Saturday.


Complete Direction Island Heritage Trail to earn badges and points!
Earn points and badges and become a "TrailsWA Expert" by completing trails and leaving reviews.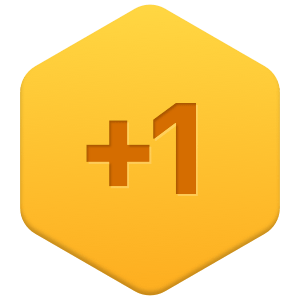 Earn 1 point towards
your TrailsWA level

Be the first to review Direction Island Heritage Trail
We love to hear from people who've been on our Western Australian trails, so it would be most appreciated it if you wanted to leave a review.
Add your review of Direction Island Heritage Trail
Supported by great organisations
Trails are free and bring so many benefits to our community by providing opportunities to have fun, get fit, socialise, explore and challenge yourself. But they also have to be managed and maintained which only is made possible through terrific sponsors, donations and/or volunteering.

Direction Island beach
Explore Direction Island along the Heritage Trail
The Pontoon
Moored out from Direction Island
The jetty
Alight the ferry, the jetty is adjacent to the Trail Head
View 3 Photos of Direction Island Heritage Trail
Upload your photo of Direction Island Heritage Trail
Report a Problem
You are reporting a problem for Direction Island Heritage Trail. Please be as detailed as possible to help us appropriately identify and address the issue.