Devils Slide, Porongurup NP
Details for trail on a map
Tree-in-the-Rock day picnic area. 366km (4 hours) south of Perth to National Park
Tree-in-the-Rock picnic area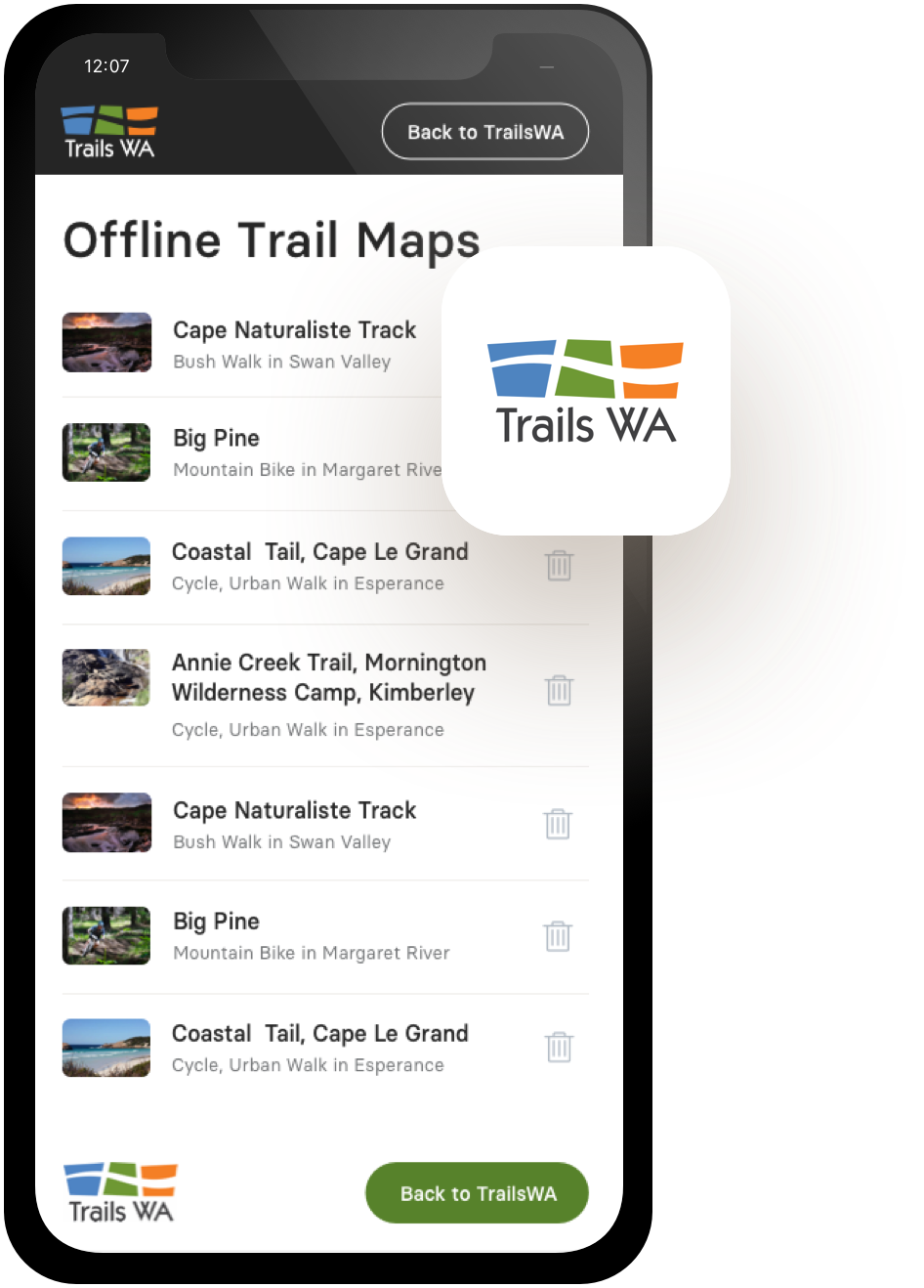 Offline Maps
TrailsWA Now supports Offline Maps. Follow the instructions below to save trail maps to your phone.
Visit trailswa.com.au on your mobile Our Offline Maps will require you to be connected to trailswa.com.au using the device you intend to take on your trip.

Add to Home Screen Save the trailswa.com.au webpage to your home screen.

Find your trail, and Save Offline Via the bookmark saved to your devices home screen, explore our trails and find the one you want - select "Save this map to use offline". You will need to be connected/online at this point.
Extended its roots down a crevice, the massive mature karri tree clings existence on a granite boulder
Trails WA supports the seven principles recommended by Leave No Trace Australia for minimising your impacts when using the trails.
Learn more
About Devils Slide, Porongurup NP
With an elevation of 670m Devils Slide is the Porongurup Range's highest peak. It provides magnificent views over the granite domes of the Porongurup Ranges. Known for its high flora species diversity, the ranges are home to over 700 plant species, including 10 endemic species. You may even be lucky to spot one of the many mammal or bird species, honey possums, brushtail wallabies and even rare bird species of Baudin's cockatoo and noisy scrub-birds.
Spend the morning walking to Devils Slide then return to Tree-in-the-Rock picnic area to enjoy the picnic and barbecue facilities. For the more adventurous walkers, Marmabup Rock can be reached a further kilometre on from Devil's Slide on the same path continuing West.
The walk can be completed in many different ways. The direct route along the Wansbrough Walk, after which 1600 meters you turn right to the Devil's Slide trail for a further kilometre. On your return, you can follow the Wansbrough Walk trail back to the picnic area or you can return via the Hayward and Nancy Peak Walk. It is a 4-kilometre steady climb through undulating peaks back to the picnic area. A trail which will take you to the lookouts of both Nancy Peak, Morgan's Peak and Hayward Peak for more spectacular sweeping views.
Be trail ready for Devils Slide, Porongurup NP
Here is everything you need to know before visiting this trail.
Time / Duration
allow 2 - 3 hours
What To Pack
Group B (Bushwalks and/or longer trails) required.
What To Pack
Group B (Bushwalks and/or longer trails)
Minimum 2 litres of water per person per day
Sturdy shoes
Sun hat or bike helmet (compulsory in WA)
Sunglasses, sunscreen (30+) and insect repellant
Binoculars and camera (optional)
Map or guide book where suggested
Snacks and/or lunch depending on length of trail
Clothes to suit the activity and potential weather conditions including a water/windproof jacket
First Aid kit
Additional Useful Items
Weather can change quickly, so wear appropriate clothing, footwear and sunscreen.
Trail Start
Tree-in-the-Rock day picnic area. 366km (4 hours) south of Perth to National Park
Trail End
Tree-in-the-Rock picnic area
Bushwalking experience recommended. Tracks may be long, rough and very steep. Directional signage may be limited.
Difficulty Notes
Some steep sections, and up to 5 hours return if you include Marmabup Rock
Facilities
BBQ Facilities
Car Park
Lookouts
Picnic Area
Toilet Facilities for Disabled
Best time of year
All year round, late August to November for wildflower season
Trail Access
Bus or car to Mt Barker. Car 2WD to Porongurup National Park
Prohibited Items
No pets, camping or firearms in National Park


Complete Devils Slide, Porongurup NP to earn badges and points!
Earn points and badges and become a "TrailsWA Expert" by completing trails and leaving reviews.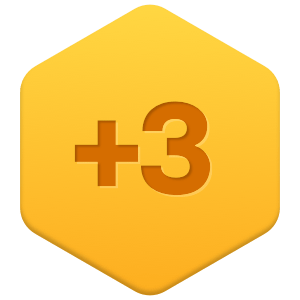 Earn 3 points towards
your TrailsWA level
Earn the Tall Peak badge when you complete this trail

2 trail goers have rated Devils Slide, Porongurup NP as 3.5 out of 5!
We love to hear from people who've been on our Western Australian trails, so it would be most appreciated it if you wanted to leave a review.
Add your review of Devils Slide, Porongurup NP
Christine Hamilton rated Devils Slide, Porongurup NP a 3 out of 5
A very enjoyable walk. Challenging at times.
Maria Taylor rated Devils Slide, Porongurup NP a 4 out of 5
Made the climb in January 2018 after traversing a few other trails in the Porongurups.
Great climb and spectacular views from the summit.
The hike back down proved challenging for my knees and I'm still paying the price four months later.
Definitely worth the effort, but take your poles!
Supported by great organisations
Trails are free and bring so many benefits to our community by providing opportunities to have fun, get fit, socialise, explore and challenge yourself. But they also have to be managed and maintained which only is made possible through terrific sponsors, donations and/or volunteering.

Walk trail to Devil's Slide
The spectacular views you experience along the trail
Summit
The view from the summit of Devil's Slide, overlooking Marmabup Rock in the foreground and Bates Peak to the right.
View of Porongurup Ranges
Honey Possum
One of the mammals you may encounter
Brush tailed wallaby
One of the mammals you may encounter
View 5 Photos of Devils Slide, Porongurup NP
Upload your photo of Devils Slide, Porongurup NP
Report a Problem
You are reporting a problem for Devils Slide, Porongurup NP. Please be as detailed as possible to help us appropriately identify and address the issue.