Denmark Food &  Wine Trail
Details for trail on a map
Mrs Jones Cafe, Mt Shadforth Road Denmark, 430km (5 hours) south east of Perth
Boston Brewery Co, 678 South Coast Hwy, 7km (10 minutes) east of Denmark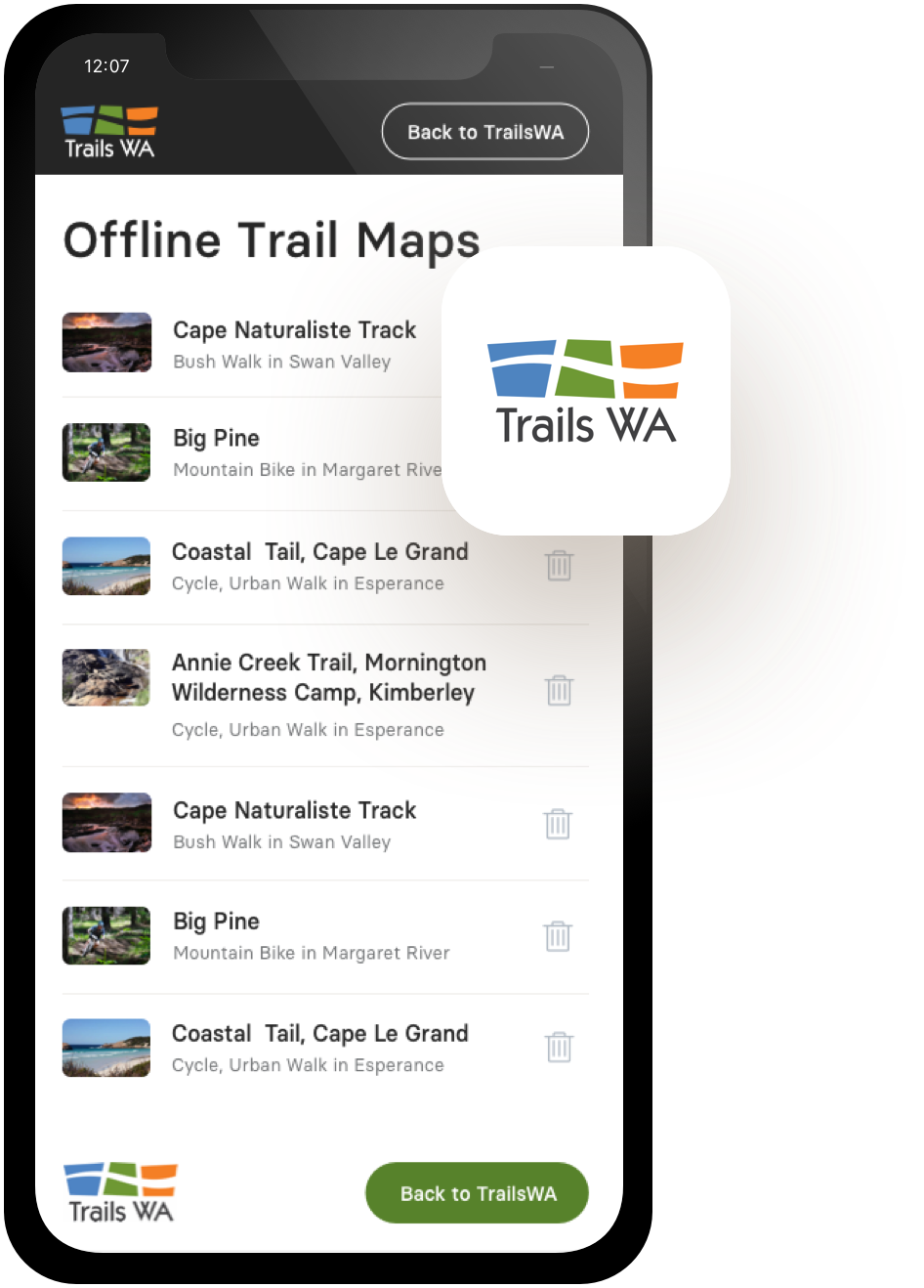 Offline Maps
TrailsWA Now supports Offline Maps. Follow the instructions below to save trail maps to your phone.
Visit trailswa.com.au on your mobile Our Offline Maps will require you to be connected to trailswa.com.au using the device you intend to take on your trip.

Add to Home Screen Save the trailswa.com.au webpage to your home screen.

Find your trail, and Save Offline Via the bookmark saved to your devices home screen, explore our trails and find the one you want - select "Save this map to use offline". You will need to be connected/online at this point.
Mrs Jones Cafe combines fresh delicious food with great coffee, Great Southern wines and sensational baking. Enjoy Mrs Jones Cafe for a delicious breakfast, lunch, a tasty treat or some wholesome takeaways. Mrs Jones has plenty of space inside and a generous deck area to soak up the sun where you can enjoy our ever popular Mrs Jones Eggs benedict.

12 Mt Shadforth Road
Open 7 days 7am - 4pm
Thursday, Friday and Saturday 5pm - 9pm

www.mrsjonescafe.com
9848 1882



Rockcliffe Cellar door is situated overlooking the vineyard and Karri forest with beautiful lawn areas to enjoy.  Each year Rockcliffe holds free Sunday Music Sessions in Dec, Jan & Easter, Friday afternoon markets and weekly outdoor movies in  December and January.  Artisan gelato made on site all year.  Please check our website for further information and events.


18 Hamilton Road
Open 7 days 11am - 5pm
www.rockcliffe.com.au
9848 1951

Visit Singlefile's welcoming tasting room to enjoy an impressive line-up of fine wines reflecting the pursuit of excellence in winemaking. Our experienced team will take you on a journey to discover the nuances of Singlefile's premium vineyard sites within the five diverse sub-regions of the Great Southern. Guests are encouraged to bring a picnic lunch or indulge in a chocolate and wine pairing. 

90 Walter Road Denmark
Open 7 days 11am -5pm
www.singlefilewines.com
1300 885 807
Just five minutes from town, The Lake House Denmark cellar door, restaurant and café is a popular destination. Stop by for a glass of wine and a fabulous vineyard platter, beef & shiraz pie or delicious coffee and home-made cake by the lake.  Sample our wines, taste our range of Vinofood condiments and try our WineSpa bodycare products.

106 Turner Road, Denmark
Open 7days 10am - 5pm (closed Christmas Day)
www.lakehousedenmark.com.au
Tel: 08 9848 2444

Family owned and operated,  Pawprint chocolate is custom produced in Western Australia, is ethically sourced and palm-oil free. The friendly chocolate manufacturing team use primarily Australian grown products to create our flavour profiles. The Pawprint range incudes handmade truffles featuring local wine and dairy products, crystallising our own ginger and offering a range of unique gift options. Samples available instore.

3/10 Hollings Road, Denmark

www.pawprintchocolate.com
9848 2009
A family run business, Willoughby Park wines & Boston Brewing Co. has something for everyone. We are Denmark's only brewery with a large selection of hand crafted beers all carrying names honouring the Great Southern region. Taste one of our 5 star James Halliday rated wines in the cellar door overlooking the vineyard or kick back with an award winning beer while the kids let loose in our huge playground

678 South Coast Highway, Denmark
Open 7 days Friday & Saturday 10am - 10pm
Sunday - Thursday 10am - 9pm
www.bostonbrewing.com.au
9848 1555


Away with Nature
Stay at Celestine Retreat and let us personally welcome you into our 4 Star Rated Luxury Chalets.
Guests of Celestine Retreat are invited to feed our adorable alpacas each afternoon or enjoy five acres of native and ornamental gardens. Relax and take in the magnificent tranquil views over the Wilson Inlet and the Southern Ocean. Indulge being perfectly located to explore the Denmark WA Cool Climate Food & WineTrail.
Find us
413 Mt Shadforth Rd Denmark
www.celestineretreat.com
9848 3000

Offer
Receive 10% discount on phone bookings only 08 9848 3000 when you mention the Denmark WA Cool Climate Food & Wine Trail. (Excludes all online bookings)

Trails WA supports the seven principles recommended by Leave No Trace Australia for minimising your impacts when using the trails.
Learn more
About Denmark Food &  Wine Trail
Denmark offers award-winning cool climate wines, quality handcrafted beer and some of the freshest produce in the State. Come experience the authenticity of this region within the Great Southern and the Amazing South Coast.
The gentle summer temperatures and higher winter rainfall in Denmark produce some of the finest Chardonnay, Sauvignon Blanc and Pinot Noir. Sample a range of local wines with their distinctive cool climate characteristics and collect a box of your favourites in a Denmark Dozen.
Enjoy seasonal locally sourced ingredients over breakfast, lunch or dinner at a choice of restaurants and indulge in locally produced chocolate, gelato, coffee and cake or a craft beer.
Enjoy the breathtaking views of the forest and the sea, with tranquillity away from the hustle and bustle of busy life. Taste the Denmark experience and you'll be sure to enjoy our local flavour.
Denmark Visitor Centre
(08) 9848 2648
73 South Coast Highway, Denmark WA 6333
Be trail ready for Denmark Food &  Wine Trail
Here is everything you need to know before visiting this trail.
What To Pack
Group A (Urban trails or short trails near facilities) required.
What To Pack
Group A (Urban trails or short trails near facilities)
Full large water bottle per person.
Sun hat or bike helmet (compulsory in WA).
Sunglasses, sunscreen (30+) and insect repellant.
Clothes to suit the activity and potential weather conditions (See suggestions below).
Binoculars and camera (optional).
Trail Start
Mrs Jones Cafe, Mt Shadforth Road Denmark, 430km (5 hours) south east of Perth
Trail End
Boston Brewery Co, 678 South Coast Hwy, 7km (10 minutes) east of Denmark
Facilities
Cafe
Camping
Car Park
Parking for Disabled
Picnic Area
Public Telephone
Public Toilet
Sheltered Area
Shop
Toilet Facilities for Disabled
Visitor Information Centre
Best time of year
All year - check individual business operating hours


Complete Denmark Food &  Wine Trail to earn badges and points!
Earn points and badges and become a "TrailsWA Expert" by completing trails and leaving reviews.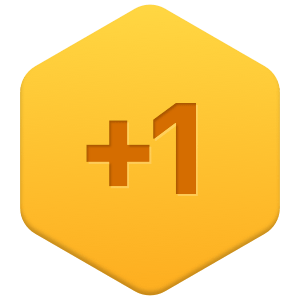 Earn 1 point towards
your TrailsWA level

Be the first to review Denmark Food &  Wine Trail
We love to hear from people who've been on our Western Australian trails, so it would be most appreciated it if you wanted to leave a review.
Add your review of Denmark Food &  Wine Trail
Supported by great organisations
Trails are free and bring so many benefits to our community by providing opportunities to have fun, get fit, socialise, explore and challenge yourself. But they also have to be managed and maintained which only is made possible through terrific sponsors, donations and/or volunteering.

The Lakehouse Denmark
Wine, food, coffee, stunning views and much more …
Boston Brewing Co.
Beer, Wine and food under one roof
Pawprint Chocolate
Experience handmade chocolate
Celestine Retreat
Away with Nature
View 4 Photos of Denmark Food &  Wine Trail
Upload your photo of Denmark Food &  Wine Trail
Report a Problem
You are reporting a problem for Denmark Food &  Wine Trail. Please be as detailed as possible to help us appropriately identify and address the issue.