Trails WA supports the seven principles recommended by Leave No Trace Australia for minimising your impacts when using the trails.
Learn more
About Denmark Food & Wine Trail
Denmark offers award-winning cool climate wines, quality handcrafted beer and some of the freshest produce in the State. Come experience the authenticity of this region within the Great Southern and the Amazing South Coast.
The gentle summer temperatures and higher winter rainfall in Denmark produce some of the finest Chardonnay, Sauvignon Blanc and Pinot Noir. Sample a range of local wines with their distinctive cool climate characteristics and collect a box of your favourites in a Denmark Dozen.
Enjoy seasonal locally sourced ingredients over breakfast, lunch or dinner at a choice of restaurants and indulge in locally produced chocolate, gelato, coffee and cake or a craft beer.
Enjoy the breathtaking views of the forest and the sea, with tranquillity away from the hustle and bustle of busy life. Taste the Denmark experience and you'll be sure to enjoy our local flavour.
Denmark Visitor Centre
(08) 9848 2648
73 South Coast Highway, Denmark WA 6333
Be trail ready for Denmark Food & Wine Trail
Here is everything you need to know before visiting this trail.
What To Pack
Group A (Urban trails or short trails near facilities) required.
What To Pack
Group A (Urban trails or short trails near facilities)
Full large water bottle per person.
Sun hat or bike helmet (compulsory in WA).
Sunglasses, sunscreen (30+) and insect repellant.
Clothes to suit the activity and potential weather conditions (See suggestions below).
Binoculars and camera (optional).
Trail Start
Mrs Jones Cafe, Mt Shadforth Road Denmark, 430km (5 hours) south east of Perth
Trail End
Boston Brewery Co, 678 South Coast Hwy, 7km (10 minutes) east of Denmark
Facilities
Cafe
Camping
Car Park
All accessible parking
Picnic Area
Public Telephone
Public Toilet
Sheltered Area
Shop
All accessible toilet facilities
Visitor Information Centre
Best time of year
All year - check individual business operating hours


Complete Denmark Food & Wine Trail to earn badges and points!
Earn points and badges and become a "TrailsWA Expert" by completing trails and leaving reviews.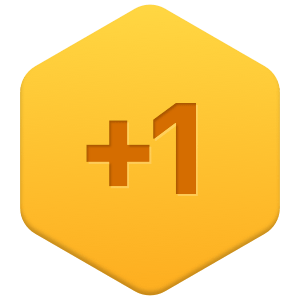 Earn 1 point towards
your TrailsWA level

Be the first to review Denmark Food & Wine Trail
We love to hear from people who've been on our Western Australian trails, so it would be most appreciated it if you wanted to leave a review.
Add your review of Denmark Food & Wine Trail
Supported by great organisations
Trails are free and bring so many benefits to our community by providing opportunities to have fun, get fit, socialise, explore and challenge yourself. But they also have to be managed and maintained which only is made possible through terrific sponsors, donations and/or volunteering.

The Lakehouse Denmark
Wine, food, coffee, stunning views and much more …
Boston Brewing Co.
Beer, Wine and food under one roof
Pawprint Chocolate
Experience handmade chocolate
Celestine Retreat
Away with Nature
View 4 Photos of Denmark Food & Wine Trail
Upload your photo of Denmark Food & Wine Trail
Report a Problem
You are reporting a problem for Denmark Food & Wine Trail. Please be as detailed as possible to help us appropriately identify and address the issue.