Craft Beer and Wine Trail, Peel Region
Details for trail on a map
Mandurah Visitors Centre, 73km ( 1 hours) south of Perth via Kwinana Fwy and Forrest Hwy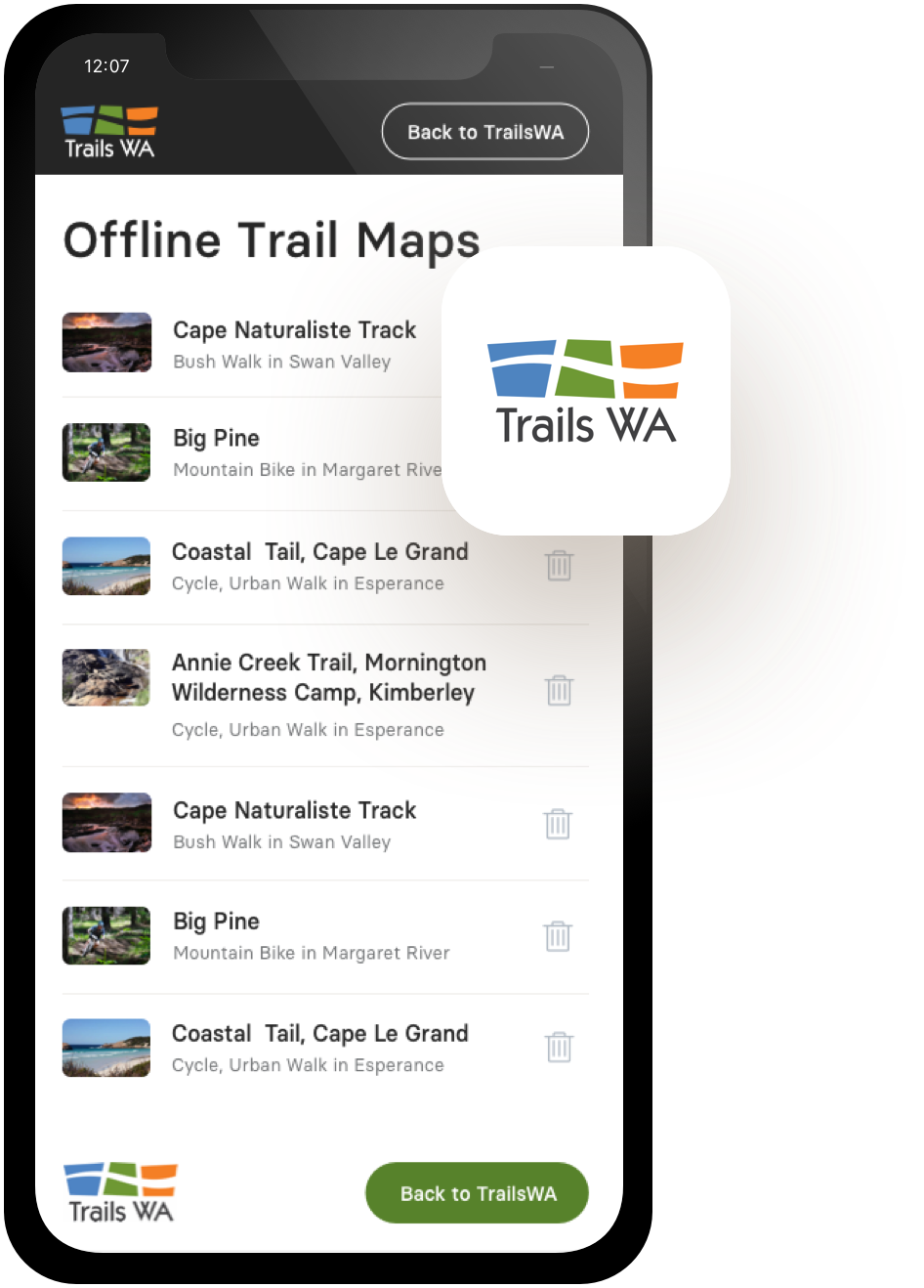 Offline Maps
TrailsWA Now supports Offline Maps. Follow the instructions below to save trail maps to your phone.
Visit trailswa.com.au on your mobile Our Offline Maps will require you to be connected to trailswa.com.au using the device you intend to take on your trip.

Add to Home Screen Save the trailswa.com.au webpage to your home screen.

Find your trail, and Save Offline Via the bookmark saved to your devices home screen, explore our trails and find the one you want - select "Save this map to use offline". You will need to be connected/online at this point.
Three Rivers Brewing Company is a family owned urban brewery located in Mandurah's light industrial area.

Our philosophy is a simple one... We've had enough of mass-produced beer, made from cheap ingredients and we think the beer-loving public deserves better.

Using only the finest ingredients and traditional brewing methods (no filtering pasteurization, or additives) we offer you great beer for take-away or enjoying in the tap room.

6 Harlem Pl,
Greenfields, 6210
Friday and Saturday 12noon to 6pm
Expanded hours coming soon

3riversbrewing.com.au
Facebook: @3riverscraftbrewing

The largest and oldest winery in the Peel Region (est 1973), this magnificent vineyard is nestled between protected wetlands and tuart forest country.

Producing an extensive range of quality red, white, rosé, sparkling and fortified wines available for tasting at the cellar door everyday. Visitors are invited to bring a picnic or cook a BBQ whilst enjoying our award-winning wines in beautiful country surrounds.

View vintage in action from
Jan–March.
Family-friendly summer music series on select Sundays.

290 Fletcher Rd,
Karnup, 6176
Open 7 days, 10am to 5pm
Closed Christmas Day &
Good Friday

peelwine.com.au
(08) 9524 1221
Next door to the Vernon Arms Tavern, in the Ol' Barnyard is White Lakes Brewing, a state-of-the art brewery, with an awarded range of brews, overlooking the West Garden and the beautiful Lake Walyungup.

The Vernon Arms serves the range of WLB brews and is open daily with a full in-tavern menu.

WLB Brewhouse opens on Friday afternoon, Saturday and Sunday. Serving a considered Brewhouse Menu and offering the full range of WLB Beers, with the Brewhouse deck available for your enjoyment through the summer.

1441 Old Mandurah Rd,
Baldivis, 6171

OPENING HOURS:
WLB Brewhouse:
Friday 4pm till late, Saturday and Sunday from 11am

Vernon Arms:
Daily 11am till late

whitelakesbrewing.co

(08) 9523 0456
KRB is a proud family owned and
operated brewery set on 90 acres of rural farmland, just 40 minutes south of Perth. It was born out of our love for great cider, hard work and determination.

Our venue offers a family friendly, vibrant atmosphere that optimises the area's rural character and charm. It's a location that provides freedom for the kids to run and play whilst you kick back, relax and enjoy our delicious food and beverages.

796 King Rd, Oldbury 6121
Wednesday to Thursday 11am to 4pm.
Friday and Saturday 11am to 9pm.
Sunday 11am to 8pm

kingroadbrewingco.com.au

0484 940 112
Nestled deep in the forest, Millbrook Winery is simply breathtaking. Enjoy lunch in the award-winning restaurant, or share a picnic hamper (available
September to April) on the banks of
the sparkling lake.

Both are created using delicious estate-grown produce and, of course, matched with fabulous Millbrook wines.

Be sure to sample our range in the tasting room and discover why these highly-awarded wines have such a loyal following.

Old Chestnut Ln,
Jarrahdale 6124

Tasting room: Thursday to Monday,
10am to 5pm

Restaurant: Thursday to Monday,
lunch from midday

Winery/garden tours by appointment.

www.millbrook.wine

(08) 9525 5796

Drakesbrook Fine Wines is family owned and operated, producing single vineyard wines. Our focus is premium quality, alternative and emerging varieties including Savagnin, Vermentino, Malbec, Sangiovese and Tempranillo to name a few.

The cellar overlooks a magical landscaped lake where you are invited to bring your own picnic. The winery is consistently rated 4/5 stars by James Halliday in his annual Australian Wine Companion.

Prince Road, Waroona, 6215

Wednesday to Sunday 10am to 5pm,
other times by appointment

drakesbrook.com.au
0427 944 503
Multi Award Winning Boutique wine producer located atop the scarp 3.5 kilometres east of South West Highway, Yarloop.

Offering comprehensive wine tastings with winemaker/owner Kim Skipworth.

Lot 390 Hoffman Rd,
Yarloop, 6218

Open Saturday, Sunday and Public Holidays from 11am to 5pm.

skipworthwine.com.au

(08) 9733 5888 or
0429 913 322
Trails WA supports the seven principles recommended by Leave No Trace Australia for minimising your impacts when using the trails.
Learn more
About Craft Beer and Wine Trail, Peel Region
The Peel Region is WA's most diverse region and offers some amazing experiences only a short drive from Perth. Blessed with internationally recognised natural attractions, such as the Yalgorup National Park and the world famous thrombolite formations, it also fuses cosmopolitan living with historic riches, rural lifestyles, farming enterprises and a tapestry of local arts, culture, festivals and events. 
Known as Perth's natural adventure playground, visitors can experience a range of activities along the coast or in the bush. Zip along the estuary or take to the open ocean on a jet ski, go fishing, board a dolphin cruise, tee off on world-class golf courses, go mountain biking or hiking through jarrah forests, try treetop climbing or get your taste buds excited with locally made craft beer, wines and a huge range of dining options. Whether you have a day or a week, visit the Peel Region and choose your adventure. 
The Peel Region is alive with restaurants, ice creameries, bars and cafés. Wherever you end up along the trail, there is great food nearby. Try the delicious dishes served at the great wineries or breweries featured, or go for something different such as the Waroona Country Cafe, Pinjarra's Jarra Infusion, Pinjarra Bakery and Patisserie or relax and take in the views while enjoying a coffee at the Cafe On the Dam in Serpentine. If you have time, there are also plenty of amazing spots for a picnic, including Waroona Dam or Lane Pool Reserve. There are new and exciting choices around every bend! Explore a great list of venues at the Visit Peel website: www.visitpeel.com.au/food-and-wine.
Visitor Information Centres
Other Links
Visit Peel

More food and wine info on the Visit Peel website

Experience Perth

Comprehensive information on the Perth region including destinations, things to see and do, accommodation and tours.

Be trail ready for Craft Beer and Wine Trail, Peel Region
Here is everything you need to know before visiting this trail.
Time / Duration
Full day experience
What To Pack
Group A (Urban trails or short trails near facilities) required.
What To Pack
Group A (Urban trails or short trails near facilities)
Full large water bottle per person.
Sun hat or bike helmet (compulsory in WA).
Sunglasses, sunscreen (30+) and insect repellant.
Clothes to suit the activity and potential weather conditions (See suggestions below).
Binoculars and camera (optional).
Trail Start
Mandurah Visitors Centre, 73km ( 1 hours) south of Perth via Kwinana Fwy and Forrest Hwy
Facilities
Facilities vary at each venue
BBQ Facilities
Cafe
Car Park
Interpretive Centre
Kiosk
Picnic Area
Public Toilet
Shaded Area
Visitor Information Centre
Best time of year
All year
Trail Access
Road, bus or Train to Mandurah 70km south of Perth. Road for Trail


Complete Craft Beer and Wine Trail, Peel Region to earn badges and points!
Earn points and badges and become a "TrailsWA Expert" by completing trails and leaving reviews.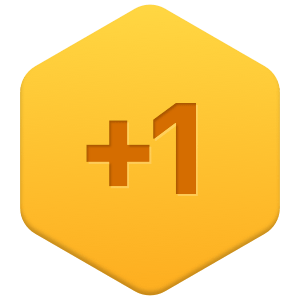 Earn 1 point towards
your TrailsWA level

Be the first to review Craft Beer and Wine Trail, Peel Region
We love to hear from people who've been on our Western Australian trails, so it would be most appreciated it if you wanted to leave a review.
Add your review of Craft Beer and Wine Trail, Peel Region
Supported by great organisations
Trails are free and bring so many benefits to our community by providing opportunities to have fun, get fit, socialise, explore and challenge yourself. But they also have to be managed and maintained which only is made possible through terrific sponsors, donations and/or volunteering.

Vineyards in the Peel Regions
Vineyards in the Peel Region
Jarrahdale area from the air
View 2 Photos of Craft Beer and Wine Trail, Peel Region
Upload your photo of Craft Beer and Wine Trail, Peel Region
Report a Problem
You are reporting a problem for Craft Beer and Wine Trail, Peel Region. Please be as detailed as possible to help us appropriately identify and address the issue.