Trails WA supports the seven principles recommended by Leave No Trace Australia for minimising your impacts when using the trails.
Learn more
About Carnarvon Fruit Loop Drive Trail
A drive along North and South River road, known as the 'Fruit Loop' reveals the heart of the horticultural industry. You will find seasonal fresh produce, the famous Sweeter Bananas, seafood and locally made delicacies.
During summer, an abundance of fruits such as mangoes, grapes and watermelons can be found from pop-up plantation shops. Don't forget to snap the perfect Instagram photo at the Cactus Farm on South River Road.
The sub-tropical town of Carnarvon is located in the Gascoyne region, situated approximately 900km north of Perth in Western Australia. It is a region abundant in fresh produce, succulent seafood, beef, sheep, space history and heritage. It is where art meets science in a world of good eating.
Be trail ready for Carnarvon Fruit Loop Drive Trail
Here is everything you need to know before visiting this trail.
What To Pack
Group D (Drive trails) required.
What To Pack
Group D (Drive trails)
Research your trip well in advance.  Good preparation is essential as distances in Western Australia are huge and facilities are limited.  Visit the website associated with each drive trail for in-depth travel information.
Carry maps, spare parts, a first aid kit and plenty of food and water to last your journey
Visit the 'Travelling in Outback Western Australia' website for information regarding travelling in the Outback.  Permits may need to be arranged in advance to enter into some areas which are on private property.
Additional Useful Items
Carnarvon is located 900km north of Perth. You can fly to Carnarvon with Regional Express (Rex) from Perth Airport. Flights depart daily and are approximately 2.5 hours. You can travel by bus with Integrity Coachlines from Perth Bus Depot. The bus departs three days per week and the trip is approximately 12 hours. Driving from Perth to Carnarvon is appoximately 10 hours and it is recommended to break your trip up stopping in Geraldton or Kalbarri.
Trail Start
Bibbawarra Road, Carnarvon 13km (15 min) north of Carnarvon
Facilities
Cafe
Camping
Car Park
Coach Parking
Kiosk
Picnic Area
Public Toilet
Shop
View Platform
Visitor Information Centre
Best time of year
Mid May to Mid October when the Markets are open
Trail Access
Drive, Bus or Fly to Carnarvon 890 km north of Perth


Complete Carnarvon Fruit Loop Drive Trail to earn badges and points!
Earn points and badges and become a "TrailsWA Expert" by completing trails and leaving reviews.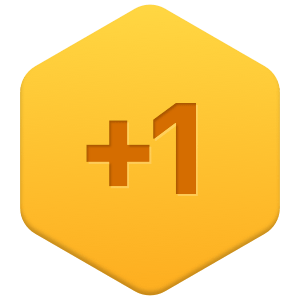 Earn 1 point towards
your TrailsWA level

Be the first to review Carnarvon Fruit Loop Drive Trail
We love to hear from people who've been on our Western Australian trails, so it would be most appreciated it if you wanted to leave a review.
Add your review of Carnarvon Fruit Loop Drive Trail
Supported by great organisations
Trails are free and bring so many benefits to our community by providing opportunities to have fun, get fit, socialise, explore and challenge yourself. But they also have to be managed and maintained which only is made possible through terrific sponsors, donations and/or volunteering.

Bumbak's Plantation
Bumbak's Plantation
Morel's Orchard
Morel's Orchard
Gascoyne Biodynamic Plantation
Gascoyne Biodynamic Plantation
View 3 Photos of Carnarvon Fruit Loop Drive Trail
Upload your photo of Carnarvon Fruit Loop Drive Trail
Report a Problem
You are reporting a problem for Carnarvon Fruit Loop Drive Trail. Please be as detailed as possible to help us appropriately identify and address the issue.