Bush to Beach Trail, Perth Western Suburbs
Details for trail on a map
Rosalie Park, Onslow Rd, Shenton Park which is 5km (12minutes) from Perth CBD
Grant Street, Cottesloe which is 12km (25minutes) from Perth CBD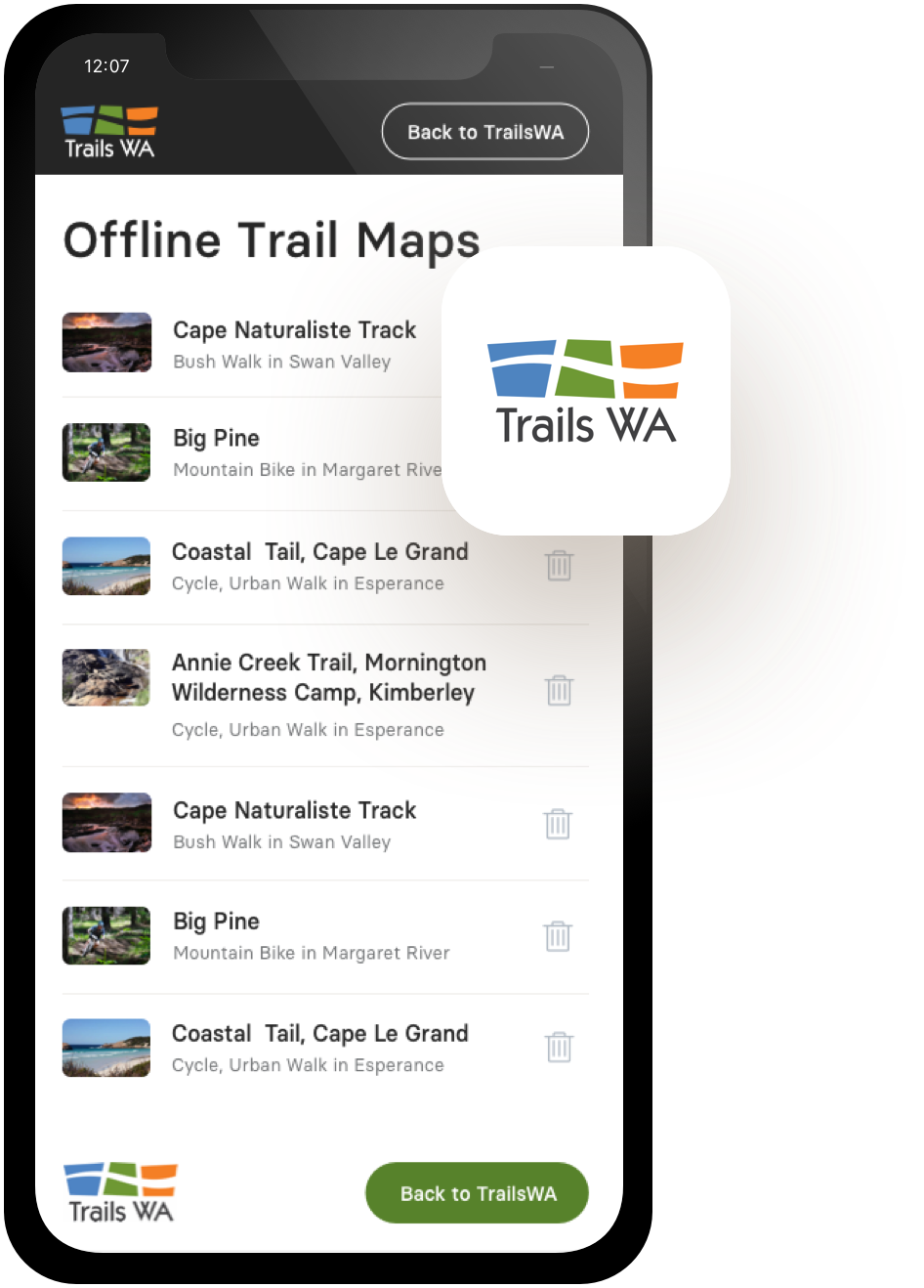 Offline Maps
TrailsWA Now supports Offline Maps. Follow the instructions below to save trail maps to your phone.
Visit trailswa.com.au on your mobile Our Offline Maps will require you to be connected to trailswa.com.au using the device you intend to take on your trip.

Add to Home Screen Save the trailswa.com.au webpage to your home screen.

Find your trail, and Save Offline Via the bookmark saved to your devices home screen, explore our trails and find the one you want - select "Save this map to use offline". You will need to be connected/online at this point.
The area surrounding Lake Jualbup was originally known as Jualbup, an Aboriginal term meaning 'a place where water rises in the season of spring'. In the early days of European settlement, a timber miller named James Dyson worked in the area, and thus it became known as Dyson's Swamp. Later it was renamed Shenton Park Lake, after the land developer George Shenton. The Aboriginal name 'Jualbup' was restored to the lake in 1996.
Shenton Bushland was once part of the territory of the Mooro group of the Whadjuk tribe, who would have used it for food and medicinal plants. Fauna studies and surveys over many years have identified 37 bird species, 60 reptile species and three amphibian species in this bushland. The Graceful Sun Moth (Synemon gratiosa), listed as endangered by both State and Commonwealth governments was sighted in Shenton Bushland in 2006 and 2010, but has not been seen since.
Perry Lakes Reserve is a drought refuge for a range of fauna, is adjacent to Bold Park, and includes two lakes, known as the West Lake, and East Lake. According to Aboriginal history, the swamps surrounding these Lakes originally covered a large area and were noted for the extraordinary numbers of turtles that lived there. Noongar women would wade through these swamps, feeling for turtle with their feet, or else swim along the reeds carrying a bag into which they put their days catch. It was common for families to camp in open scrub for holidays, and to live off the natural food available there up to the 1940's.
Bold Park covers 437 hectares making it one of the largest remaining areas of coastal bushland in the Perth metropolitan area. A visit offers wonderful opportunities to enjoy over 15 km of walking trails immersed in nature while observing the rich diversity of plant and wildlife and enjoying amazing city and coastal views. This sector of the Bush to Beach trail takes 1 to 1 ½ hours. It meanders through limestone heath and Tuart and Banksia woodlands offering stunning ocean views from the many vantage points along the way. A short detour to Reabold Hill includes a stroll along an elevated boardwalk to the highest point on the Swan Coastal Plain in the metropolitan area, with panoramic views and self-guided interpretation of plants, animals, history and surrounding landmarks.
Lake Claremont is a Conservation Category Wetland and Bush Forever site, important in preserving Perth's unique biodiversity. Although development has taken its toll over the last century and a half, it was once, according to an old timer, 'a paradise' where fresh spring water, snakes, possums, turtles and wildfowl abounded. Restoration of the wetland vegetation and the buffer surrounding the lake is underway. This seasonal wetland provides habitat for a myriad of reptiles and birds such as the Oblong Turtle, the Motorbike Frog, the Buff-banded rail, and the Endangered Carnaby's Cockatoo.
Allen Park lies within 1km of the Indian Ocean and stretches inland from fore dunes through coastal heath and open tuart woodland. It includes jarrah and large marri trees, some hundreds of years old. The dominant landscape feature of the park is Melon Hill, a 40m high dune with magnificent 360 degree views including Rottnest Island and the City of Perth. This natural birdlife sanctuary is home to many birds including the Variegated Fairy Wren and the White Winged Wren down on the coastal reserve. The dense thickets of Banksia sessilis, or Parrotbush provide important food for the endangered Carnaby's Black Cockatoo and the big trees are perch areas for visitors such as Black-shouldered Kites, Brown Goshawks, Peregrine Falcons and the occasional Barn Owl.
Swanbourne Reserve: On the eastern fringe of Allen Park under Marri and Jarrah trees lies a little cluster of cottages that form the 'Heritage Precinct', representing the Swanbourne of early coastal living and give the area a sense of place. A fire destroyed the Mayo Cottage, and the only remaining original dwelling, is currently used by the Friends of Allen Park Bushland Group. It lies west of a small amphitheatre, what is affectionately known as "The Hollow".
One hundred years ago grazing goats and sheep caused severe erosion at Grant Marine Park. Extensive effort has transformed the site to a flourishing habitat for insects, birds and reptiles. Today the playground and lawns are well used by locals and visitors. Local residents now take ownership for the park and have enjoy its transformation from a weed infested, eroded place to an area where a wide variety of local plant species flourish.
There are about 2000 species of native bees. Most live a solo existence. Blue banded bees are 'buzz pollinators' of plants such as Dianella, and are common in the area of our trail.

Trails WA supports the seven principles recommended by Leave No Trace Australia for minimising your impacts when using the trails.
Learn more
About Bush to Beach Trail, Perth Western Suburbs
Whadjuk Trails are well marked with directional signs including an icon of the individual trail. Users should look for triangular trail markers in footpaths and bollards along the route. Bush to Beach Trail is marked in an east to west direction, the marker includes the icon of the Balga.
Trails are suitable for all walkers, with a moderate level of fitness required in places. Facilities are available for breaks along the way.
Information relating to fauna and flora, and indigenous cultural heritage, is contained within the trails. Learn about the 6 Noongar seasons, illustrating an intimate connection with the land and based on local climatic characteristics.

The Whadjuk Trails connect numerous "Bush Forever" sites which utilise the Government's commitment to the conservation of bushland on the Swan Coastal Plain portion of the Perth Metropolitan Region. Whadjuk Trails are dog friendly and mostly cycle friendly and accesible. Alternate route maps are available on the website where required.
A train can be caught to Subiaco, and then bus 97 to stop 17520, or bus 950 from Wellington Street in Perth alighting at stop 26201 near Rosalie Park. See www.transperth.wa.gov.au.
Be trail ready for Bush to Beach Trail, Perth Western Suburbs
Here is everything you need to know before visiting this trail.
Time / Duration
5 hours dependant on snack breaks and viewing stops.
What To Pack
Group B (Bushwalks and/or longer trails) required.
What To Pack
Group B (Bushwalks and/or longer trails)
Minimum 2 litres of water per person per day
Sturdy shoes
Sun hat or bike helmet (compulsory in WA)
Sunglasses, sunscreen (30+) and insect repellant
Binoculars and camera (optional)
Map or guide book where suggested
Snacks and/or lunch depending on length of trail
Clothes to suit the activity and potential weather conditions including a water/windproof jacket
First Aid kit
Trail Start
Rosalie Park, Onslow Rd, Shenton Park which is 5km (12minutes) from Perth CBD
Trail End
Grant Street, Cottesloe which is 12km (25minutes) from Perth CBD
Suitable for most ages and fitness levels. Some bushwalking experience recommended. Tracks may have short steep hill sections a rough surface and many steps. Walks up to 20km.
Difficulty Notes
The section to Reabold Hill in Bold Park requires a moderate level of fitness on unsealed paths.
Hazards & Warnings
The trail through Bold Park is unsealed and uneven. Take care in this section.
Facilities
Wheelchair access is limited in Bold Park due to uneven and unsealed surface. Please refer to the brochure and follow the cycle route.
There are no toilet facilities at Grant Marine Park at the end of the walk
Access without assistance for the Disabled
BBQ Facilities
Bicycle Path
Cafe
Car Park
Child Activities
Dog Friendly
Guide
Kiosk
Lookouts
Parking for Disabled
Picnic Area
Public Toilet
Shaded Area
Sheltered Area
Shop
Toilet Facilities for Disabled
View Platform
Water Access Points
Best time of year
August to November to enjoy wild flowers
Trail Access
Road 2WD, train, bus, bike
Prohibited Items
Bicycles are prohibited in a section of Bold Park, where the alternate route will need to be followed.


Complete Bush to Beach Trail, Perth Western Suburbs to earn badges and points!
Earn points and badges and become a "TrailsWA Expert" by completing trails and leaving reviews.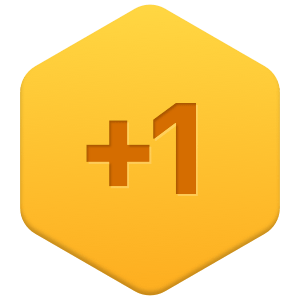 Earn 1 point towards
your TrailsWA level

Be the first to review Bush to Beach Trail, Perth Western Suburbs
We love to hear from people who've been on our Western Australian trails, so it would be most appreciated it if you wanted to leave a review.
Add your review of Bush to Beach Trail, Perth Western Suburbs
Supported by great organisations
Trails are free and bring so many benefits to our community by providing opportunities to have fun, get fit, socialise, explore and challenge yourself. But they also have to be managed and maintained which only is made possible through terrific sponsors, donations and/or volunteering.

Bush to Beach trail
Zamia Trail in Bold Park
Bush to Beach - Lake Jualbup
Lake Jualbup
Bush to Beach Trail
Karbomanup
Bush to Beach Trail
Shenton Bushland - Isotropis cuneifolia (Granny bonnet)
View 4 Photos of Bush to Beach Trail, Perth Western Suburbs
Upload your photo of Bush to Beach Trail, Perth Western Suburbs
Report a Problem
You are reporting a problem for Bush to Beach Trail, Perth Western Suburbs. Please be as detailed as possible to help us appropriately identify and address the issue.