Trails WA supports the seven principles recommended by Leave No Trace Australia for minimising your impacts when using the trails.
Learn more
About Bush to Beach Trail, Perth Western Suburbs
Whadjuk Trails are well marked with directional signs including an icon of the individual trail. Users should look for triangular trail markers in footpaths and bollards along the route. Bush to Beach Trail is marked in an east to west direction, the marker includes the icon of the Balga.  
Trails are suitable for all walkers, with a moderate level of fitness required in places. Facilities are available for breaks along the way.
Information relating to fauna and flora, and indigenous cultural heritage, is contained within the trails. Learn about the 6 Noongar seasons, illustrating an intimate connection with the land and based on local climatic characteristics.

The Whadjuk Trails connect numerous "Bush Forever" sites which utilise the Government's commitment to the conservation of bushland on the Swan Coastal Plain portion of the Perth Metropolitan Region. Whadjuk Trails are dog friendly and mostly cycle friendly and accesible.  Alternate route maps are available on the website where required.
A train can be caught to Subiaco, and then bus 97 to stop 17520, or bus 950 from Wellington Street in Perth alighting at stop 26201 near Rosalie Park. See www.transperth.wa.gov.au.
Be trail ready for Bush to Beach Trail, Perth Western Suburbs
Here is everything you need to know before visiting this trail.
Time / Duration
5 hours dependant on snack breaks and viewing stops.
What To Pack
Group B (Bushwalks and/or longer trails) required.
What To Pack
Group B (Bushwalks and/or longer trails)
Minimum 2 litres of water per person per day
Sturdy shoes
Sun hat or bike helmet (compulsory in WA)
Sunglasses, sunscreen (30+) and insect repellant
Binoculars and camera (optional)
Map or guide book where suggested
Snacks and/or lunch depending on length of trail
Clothes to suit the activity and potential weather conditions including a water/windproof jacket
First Aid kit
Trail Start
Rosalie Park, Onslow Rd, Shenton Park which is 5km (12minutes) from Perth CBD
Trail End
Grant Street, Cottesloe which is 12km (25minutes) from Perth CBD
Suitable for most ages and fitness levels. Some bushwalking experience recommended. Tracks may have short steep hill sections a rough surface and many steps. Walks up to 20km.
Difficulty Notes
The section to Reabold Hill in Bold Park requires a moderate level of fitness on unsealed paths.
Hazards & Warnings
The trail through Bold Park is unsealed and uneven. Take care in this section.
Facilities
Wheelchair access is limited in Bold Park due to uneven and unsealed surface. Please refer to the brochure and follow the cycle route.
There are no toilet facilities at Grant Marine Park at the end of the walk
BBQ Facilities
Cafe
Car Park
Child Activities
Dog Friendly
Guide
Kiosk
Lookouts
All accessible parking
Picnic Area
Public Toilet
Shaded Area
Sheltered Area
Shop
All accessible toilet facilities
View Platform
Water Access Points
Best time of year
August to November to enjoy wild flowers
Trail Access
Road 2WD, train, bus, bike
Prohibited Items
Bicycles are prohibited in a section of Bold Park, where the alternate route will need to be followed.


Complete Bush to Beach Trail, Perth Western Suburbs to earn badges and points!
Earn points and badges and become a "TrailsWA Expert" by completing trails and leaving reviews.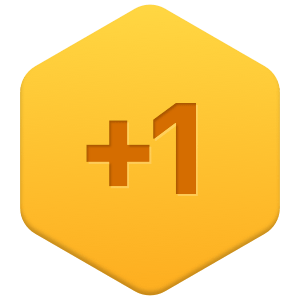 Earn 1 point towards
your TrailsWA level

Be the first to review Bush to Beach Trail, Perth Western Suburbs
We love to hear from people who've been on our Western Australian trails, so it would be most appreciated it if you wanted to leave a review.
Add your review of Bush to Beach Trail, Perth Western Suburbs
Supported by great organisations
Trails are free and bring so many benefits to our community by providing opportunities to have fun, get fit, socialise, explore and challenge yourself. But they also have to be managed and maintained which only is made possible through terrific sponsors, donations and/or volunteering.

Bush to Beach trail
Zamia Trail in Bold Park
Bush to Beach - Lake Jualbup
Lake Jualbup
Bush to Beach Trail
Karbomanup
Bush to Beach Trail
Shenton Bushland - Isotropis cuneifolia (Granny bonnet)
View 4 Photos of Bush to Beach Trail, Perth Western Suburbs
Upload your photo of Bush to Beach Trail, Perth Western Suburbs
Report a Problem
You are reporting a problem for Bush to Beach Trail, Perth Western Suburbs. Please be as detailed as possible to help us appropriately identify and address the issue.