Bluff Point Heritage Trail
Details for trail on a map
The trail starts in Rundle Park at St Georges Beach off Kempton St. Geraldton, 420km north of Perth.
The Trail ends at the Lighthouse Monument off Kempton St. Geraldton, 420km north of Perth.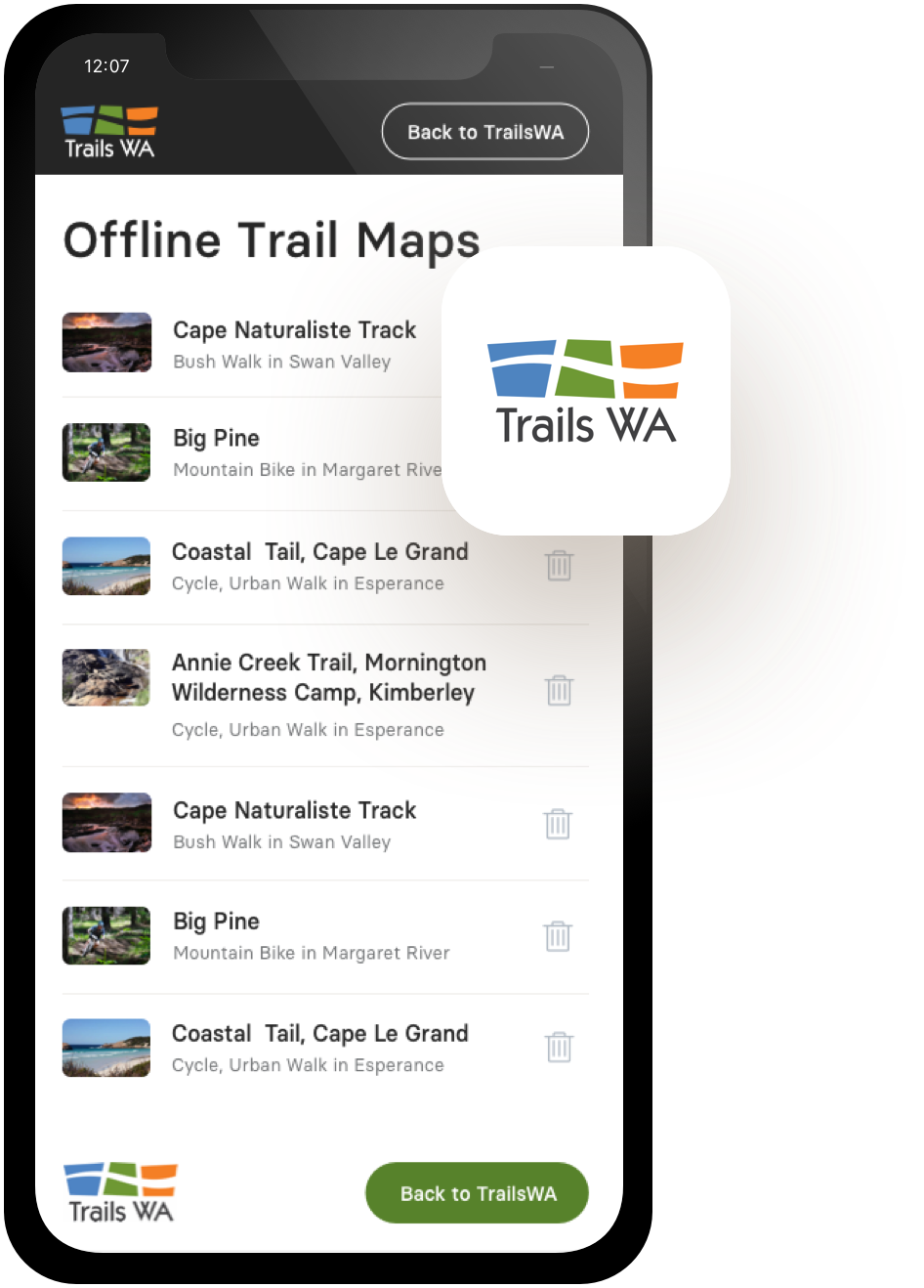 Offline Maps
TrailsWA Now supports Offline Maps. Follow the instructions below to save trail maps to your phone.
Visit trailswa.com.au on your mobile Our Offline Maps will require you to be connected to trailswa.com.au using the device you intend to take on your trip.

Add to Home Screen Save the trailswa.com.au webpage to your home screen.

Find your trail, and Save Offline Via the bookmark saved to your devices home screen, explore our trails and find the one you want - select "Save this map to use offline". You will need to be connected/online at this point.
A few weeks after the World War Two bombing of Broome by the Japanese, three United States Navy Catalina flying boats – aircraft capable
of landing on water – were based at
Geraldton to patrol for enemy shipping. (Image P 1146 - American Navy and Air Force personnel in Geraldton during WWII, 1941. Courtesy S. Gratte).
The railway connected in with the existing rail line to Northampton here at the Bluff Point Junction. (Image P 5014 - Stockpile of sleepers on the Geraldton Foreshore for the Geraldton-Northampton railway line, c1876. Courtesy S. Douglas).

Like many of the small communities dotted around the outskirts of Geraldton, Bluff Point had its
own school built in 1913. (Image - Two classrooms at Bluff Point Primary, one from the Mines Department and one from Protheroe, 1954. Courtesy GRL).

Bluff Point Lighthouse Keepers Cottage - This building was originally
constructed in 1876 as the upper lead light marking the channel into the port of Geraldton. Since 1972 the Cottage has been home to the Geraldton Historical Society. It houses a historic photographic
collection, maps, research library and displays. For information on opening hours, contact the Geraldton Visitor Centre. (Image P 10905 - Lighthouse Keepers Cottage, c1980s. Courtesy GRL).
St George's Anglican Church is a simple and romantic village church modelled along lines of an old
English church.The foundation stone was laid in 1935 and the church
consecrated the same year. (Image P 1157 - St George's Church, c1960s. Courtesy B. Sherwood).
Geraldton's Mediterranean climate – mostly sunny and warm plus a bit of rain in winter – enabled tomatoes and other vegetables to be grown on a commercial scale here. There were also dairies established near Bluff Point. Fresh milk was taken to town
by horse and cart and ladled
out of vats to customers. (Image P 1185 - Tomato workers, c1930. Courtesy K. Allen).
On 10th August 1895 a large sailing ship, the 2,121–tonne four-masted iron barque 'Mayhill' with a cargo of railway line from England approached
Champion Bay on a stormy night.
The Mayhill was wrecked at Point Moore Reef and only 100 tons of rails it was carrying for the new line from Mullewa to Cue was salvaged before the ship broke up.(Image P 320 - Wreck of the Mayhill, 10 August 1895. Courtesy N. Thompson).bluff
Trails WA supports the seven principles recommended by Leave No Trace Australia for minimising your impacts when using the trails.
Learn more
About Bluff Point Heritage Trail
The Bluff Point Heritage Trail takes you on a journey through the historical significance of this area.  Learn about its importance to local Aboriginal people as a fishing and midden site.  Take in stories about "the Bluff Light" with a stop which includes the Bluff Point Lighthouse Keepers Museum.  Bluff Point also once served as the junction of the old Geraldton to Northampton and Walkaway railways, as well as a strategic location during World War II.   Impressive views across Champion Bay can be enjoyed, along with a family friendly picnic site at St George's Beach. A nearby cycle/walk path takes you along the Beresford Foreshore to further park and other facilities.
Geraldton Visitor Centre
(08) 9956 6670
24 Chapman Road, Geraldton WA 6530
Be trail ready for Bluff Point Heritage Trail
Here is everything you need to know before visiting this trail.
Time / Duration
Up to 1 hour
What To Pack
Group A (Urban trails or short trails near facilities) required.
What To Pack
Group A (Urban trails or short trails near facilities)
Full large water bottle per person.
Sun hat or bike helmet (compulsory in WA).
Sunglasses, sunscreen (30+) and insect repellant.
Clothes to suit the activity and potential weather conditions (See suggestions below).
Binoculars and camera (optional).
Trail Start
The trail starts in Rundle Park at St Georges Beach off Kempton St. Geraldton, 420km north of Perth.
Trail End
The Trail ends at the Lighthouse Monument off Kempton St. Geraldton, 420km north of Perth.
Difficulty Notes
Trail is not wheelchair accessible from carpark to lighthouse monument due to heavy sand.
Facilities
Access with assistance for the Disabled
BBQ Facilities
Bicycle Path
Car Park
Child Activities
Dog Friendly
Parking for Disabled
Picnic Area
Public Toilet
Shaded Area
Sheltered Area
Toilet Facilities for Disabled
Best time of year
Enjoyable throughout the year
Trail Access
Air, road or bus to Geraldton


Complete Bluff Point Heritage Trail to earn badges and points!
Earn points and badges and become a "TrailsWA Expert" by completing trails and leaving reviews.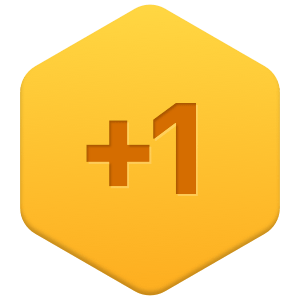 Earn 1 point towards
your TrailsWA level

Be the first to review Bluff Point Heritage Trail
We love to hear from people who've been on our Western Australian trails, so it would be most appreciated it if you wanted to leave a review.
Add your review of Bluff Point Heritage Trail
Supported by great organisations
Trails are free and bring so many benefits to our community by providing opportunities to have fun, get fit, socialise, explore and challenge yourself. But they also have to be managed and maintained which only is made possible through terrific sponsors, donations and/or volunteering.

The trail starts at St George's Beach, off Kempton Street, Bluff Point.
Follow the trail markers along the route.
View 2 Photos of Bluff Point Heritage Trail
Upload your photo of Bluff Point Heritage Trail
Report a Problem
You are reporting a problem for Bluff Point Heritage Trail. Please be as detailed as possible to help us appropriately identify and address the issue.