A Taste of the Valley of the Giants
Details for trail on a map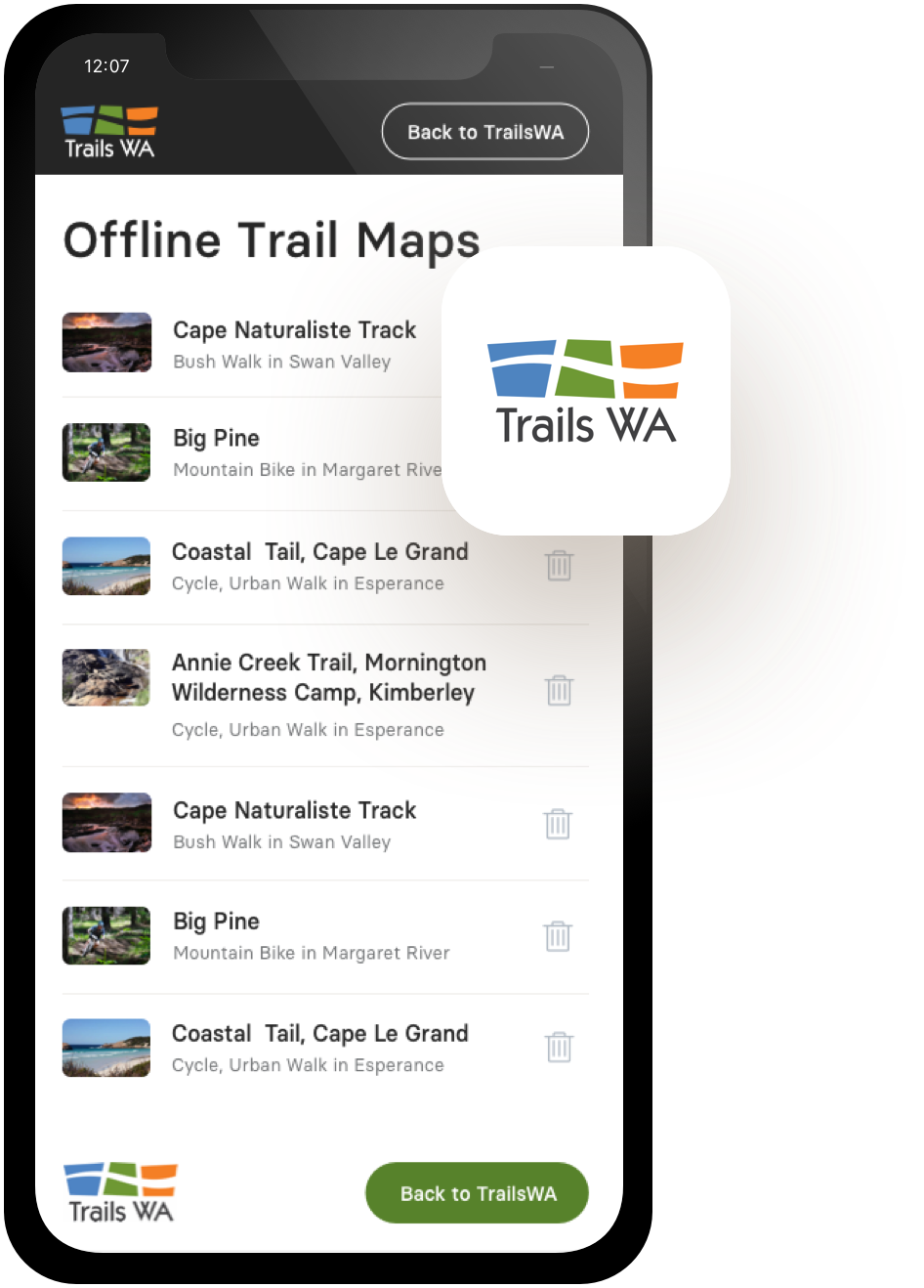 Offline Maps
TrailsWA Now supports Offline Maps. Follow the instructions below to save trail maps to your phone.
Visit trailswa.com.au on your mobile Our Offline Maps will require you to be connected to trailswa.com.au using the device you intend to take on your trip.

Add to Home Screen Save the trailswa.com.au webpage to your home screen.

Find your trail, and Save Offline Via the bookmark saved to your devices home screen, explore our trails and find the one you want - select "Save this map to use offline". You will need to be connected/online at this point.
The Gallery exhibits established, emerging Artist, an Elcho Island Indigenous Art Collection and is the studio of DJ Brennan. Set against a rural back drop, gardens overlook a large pond with areas to relax and enjoy a Devonshire Tea, coffee. Discover a unique art experience on the edge of the forest in the Great Southern.

1673 Valley of the Giants Rd
Bow Bridge Denmark

Open Generally: Tuesday - Sunday 10am - 4pm

(08) 9840 8343

info@valleyofthegiantsgallery.com.au

www.valleyofthegiantsgallery.com.au
Bowbridge Roadhouse is a local family run business As well as fuel, groceries, drinks and ice-cream The "BOW" serves delicious Home Made Food and Gourmet Coffee using quality locally sourced produce.

For an authentic "Aussie" experience, try our yummy Sausage Rolls And our famous "BOWBURGER"

We sell live Marron by the kilo in season. Our Liquor Store Stocks a great range of local South Coast wines.

1707 Valley of the Giants Rd, Bow Bridge

Opening hours:
Monday to Saturday.8am - 6pm
Sunday 8.30am - 6pm
Closed Christmas Day.

(08) 9840 8062
If you require Marron it is a good idea to phone ahead to ensure availability.

Moombaki Wines is a small family-run vineyard dedicated to producing distinctive, hand-crafted wines using traditional and ecological methods. Our cellar door is set in our valley overlooking the vineyard and wetlands. Meet the producers and be guided through a tasting of estate-grown wines including our highly-regarded Chardonnay, Shiraz, and Cabernet blend. Take your time to enjoy the tree-lined drive, the diverse range of birdlife, and the pristine environment where are grapes are grown. We also stock a select range of locally crafted wood and art products.

341 Parker Rd Kentdale
Denmark

Open 11am - 5pm 7 days per week

(08) 9840 8006
info@moombaki.com
www.moombaki.com


This elegantly restored historic house in the Nornalup village serves modern bistro food and authentic Sri Lankan cuisine. You can enjoy relaxed, comfortable seating inside the refurbished building or outdoors on the front terrace. Located in the middle of Nornalup, during the cooler months the lights are on from 10.00am. Our extended liquor licence means you can enjoy a drink from the bar anytime - local and regional wines, craft beers, spirits and classic cocktails.
Why not call in after visiting the Tree Top Walk nearby for Lunch, or on Friday evenings for the International Buffet during May from 6:00pm.

6684 South Coast Hwy
Nornalup

OPEN 6 days (closed Mondays)
Lunch, all day Grazing, and Buffet Dinner on Friday evenings during May.

(08) 9840 1407
dhaa@westnet.com.au
www.nornabar.com


Come to peaceful bay for a local food experience, where our line caught fish comes straight from our family's boat and the pristine waters of the South Coast. After a long day in the ocean, we bring our premium fish to shore where it is carefully filleted and cooked by our family. Our fish and chips offer unbeatable flavour and are the ultimate meal for those who love local food.

Open 7 days a week from 11am to 5pm (closed Christmas Day)

(08) 9840 8060
info@peacefulbaywa.com.au
www.peacefulbaywa.com.au



Tingles Bakehouse makes a perfect stop with its unique atmosphere, quality food and great coffee. The small bakehouse specializes in house-made cakes and gourmet pies. There is nothing like the delicate flavours of the Estonian honey cake for morning or afternoon tea. If you're feeling savoury, try their slow cooked lamb shank and rosemary pie. All this can be enjoyed in a beautiful garden setting.

Open seasonally from November to May. 6 days a week 8am–3pm
(closed Tuesdays)

6405 South Coast Highway
Nornalup

(08) 9840 1273

www.tinglesbakehouse.com.au

Walk above giant tingle trees at the spectacular Tree Top Walk in the Valley of the Giants where the views of the forest and the Walpole Wilderness are so captivating you will be in awe of the forest giants below your feet. The Ancient Empire ground level walk will give you another perspective of the magnificent giants.


Valley of the Giants Road, Tingledale, Denmark

Open every day except Christmas day. 9 – 5pm Last ticket sale at 4.15pm

(08) 98408263

ttw@dbca.wa.gov.au
www.treetopwalk.com.au
facebook.com/treetopwalk

Taste home-grown organic olives, boutique wines and enjoy the breathtaking view over the national wilderness park. Handpicked olives pickled and bottled on the farm, for tasting and sale. We have a variety of olives pickled with rosemary, chilli or garlic from our garden. We also offer Wine tasting of Cabernet sauvignon , Rose and Semillon sauvignon blanc. Please visit us for a most enjoyable sensory experience from our olives and handcrafted wines.
Special offer: get a free espresso per person with your purchase.
Dogs are welcome to have a run around and play with our Labrador "Bella".

145 Vigus road (turn off from valley of the giants road)
Tingledale, Denmark W.A. 6333

Open Sunday to Friday 9am - 5pm
Saturday 12pm - 5pm

info@organicolivesandwines.com.au
www.organicolivesandwines.com.au





Arrive to the smell of fresh baked bread in your home away from home at Tree-Elle Retreat. Be inspired by the acres of stunning gardens or entertained by the farm pets – kissing alpaca, chatting sheep, laughing turkeys, clucky chooks and honking geese.

Enjoy a massage for the ultimate relaxation after wining and dining on the trail. Call us on 9840 8471 for the best rate.

4993 South Coast Highway Bow Bridge Denmark

Open 7 days a week 9am - 5pm. Check in from 2pm.

(08) 9840 8471

info@treeelle.com
www.tree-elle.com

Special Offer: complimentary bottle of local wine when using TRAIL promo code


Welcome to the farm. Take in sweeping valley views with happy cows at the doorstep.

Located near the Tree Top Walk this is a unique farm stay experience. Offering luxury accommodation with king size bed and ensuite spa bath. 2 course breakfast included. Dinner menu uses seasonal local fresh fruit and vegetables, grass-fed beef and marron. Special diets catered for. Short term stay OK.

55 Vigus Rd (off Valley of the Giants Rd)

Open at 2pm for check in.
Special offer: Complimentary cocktail on arrival.

(08) 9840 8002
ccreek@activ8.net.au


Luxury farm-stay accommodation between Denmark and Walpole, a stone's throw from the Valley of the Giant's Tree Top Walk and Green's Pool. Tree Elle Retreat boasts luxury self-contained two storey houses with views over Walpole Wilderness to the Irwin inlet. Arrive to the aroma of freshly baked bread, relax in the Secret Garden with a cappuccino or feed the sheep from your Lofthouse. For pure extravagance, unwind in the garden Massage Studio with aromatherapy essential oil massage.

61-8-98408471
https://www.tree-elle.com/


Trails WA supports the seven principles recommended by Leave No Trace Australia for minimising your impacts when using the trails.
Learn more
About A Taste of the Valley of the Giants
Immerse your senses in the natural environment of Denmark WA and the Walpole Wilderness as you experience cool climate wines and food amongst the ancient forest empire of The Amazing South Coast.
Denmark Visitor Centre
(08) 9848 2648
73 South Coast Highway, Denmark WA 6333
Other Links
Australia's South West

Comprehensive information on the South West region including destinations, things to see and do, accommodation and tours.
Be trail ready for A Taste of the Valley of the Giants
Here is everything you need to know before visiting this trail.
Time / Duration
As much time as you like to enjoy the various establishments
What To Pack
Group A (Urban trails or short trails near facilities) required.
What To Pack
Group A (Urban trails or short trails near facilities)
Full large water bottle per person.
Sun hat or bike helmet (compulsory in WA).
Sunglasses, sunscreen (30+) and insect repellant.
Clothes to suit the activity and potential weather conditions (See suggestions below).
Binoculars and camera (optional).
Trail Start
Tree Top Walk, Valley of the Giants Rd, 430km (5 hours) south of Perth
Facilities
BBQ Facilities
Cafe
Car Park
Interpretive Centre
Kiosk
Lookouts
Picnic Area
Public Telephone
Public Toilet
Shaded Area
Sheltered Area
Shop
View Platform
Visitor Information Centre
Best time of year
All year round experience


Complete A Taste of the Valley of the Giants to earn badges and points!
Earn points and badges and become a "TrailsWA Expert" by completing trails and leaving reviews.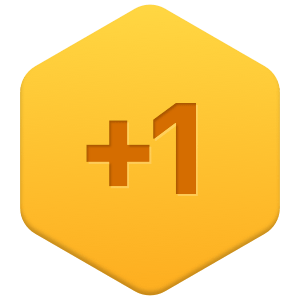 Earn 1 point towards
your TrailsWA level

Be the first to review A Taste of the Valley of the Giants
We love to hear from people who've been on our Western Australian trails, so it would be most appreciated it if you wanted to leave a review.
Add your review of A Taste of the Valley of the Giants
Supported by great organisations
Trails are free and bring so many benefits to our community by providing opportunities to have fun, get fit, socialise, explore and challenge yourself. But they also have to be managed and maintained which only is made possible through terrific sponsors, donations and/or volunteering.

Moombaki Wines
Moombaki Wines
Bow Bridge Roadhouse
Bow Bridge Roadhouse
Peaceful Bay
Peaceful Bay
Tingles Bakehouse
Tingles Bakehouse
Tree Elle Retreat
Tree Elle Retreat
Tree Top Walk
Tree Top Walk
Valley of the Giants Gallery
Valley of the Giants Gallery
Valley of the Giants WInes and Olives
Valley of the Giants WInes and Olives
Valley of the Giants B&B
Coriander Eggs
View 11 Photos of A Taste of the Valley of the Giants
Upload your photo of A Taste of the Valley of the Giants
Report a Problem
You are reporting a problem for A Taste of the Valley of the Giants. Please be as detailed as possible to help us appropriately identify and address the issue.